While few would argue that dads can be a little more adventurous with their parenting styles, one Malaysian father took that to the next level earlier this week by bungee jumping from a bridge with his 2-year-old daughter in his arms.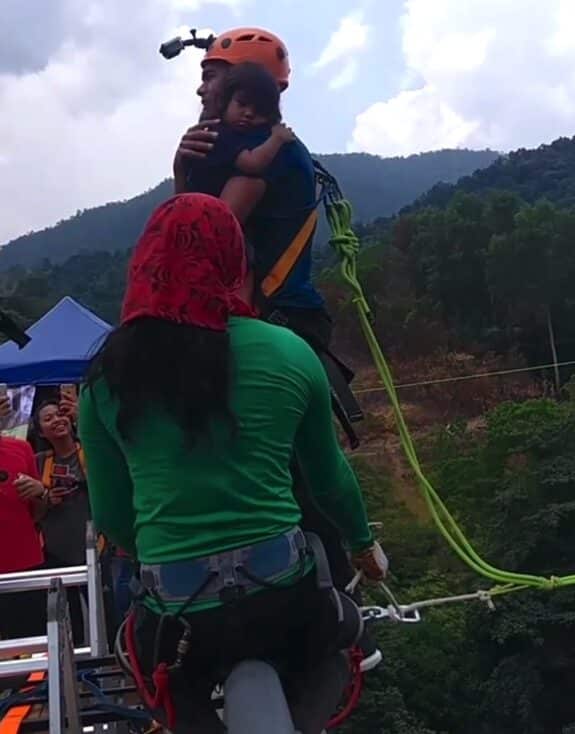 A video that was posted by tour company Rentas Adventures shows Redha Rozlan and his daughter waiting on the bridge before counting down for the jump when the pair is pulled backwards and then down into the cavern 195 feet.
After the backlash began the reality star posted his version of the event – which isn't any better.
The baby is attached to his harness but she is not wearing a helmet like he is. The pair are pulled backwards with such force that her head is jostled significantly at the beginning.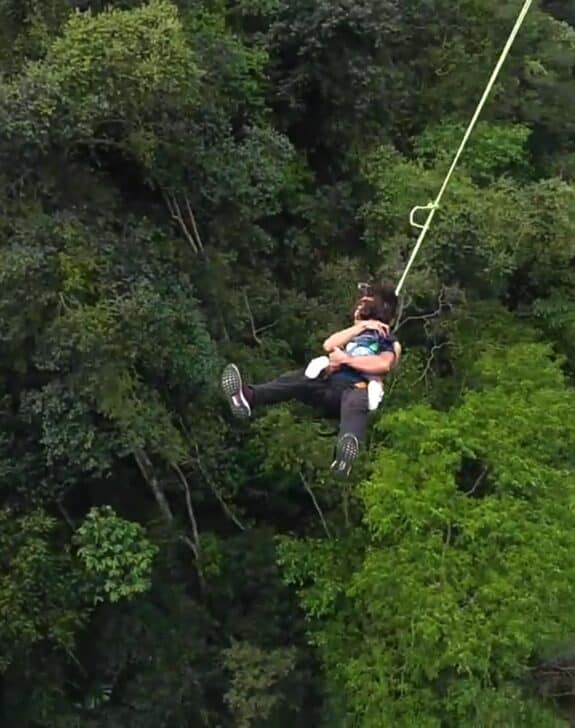 In his post Redha tells fans to chill and not to try with your kids if they're not ready.
Another video on the channel show his helmet cam footage of them swinging in the gorge.
The toddler does not appear to be in any stress but the larger concern here is for her safety in the event that the harness or rope failed.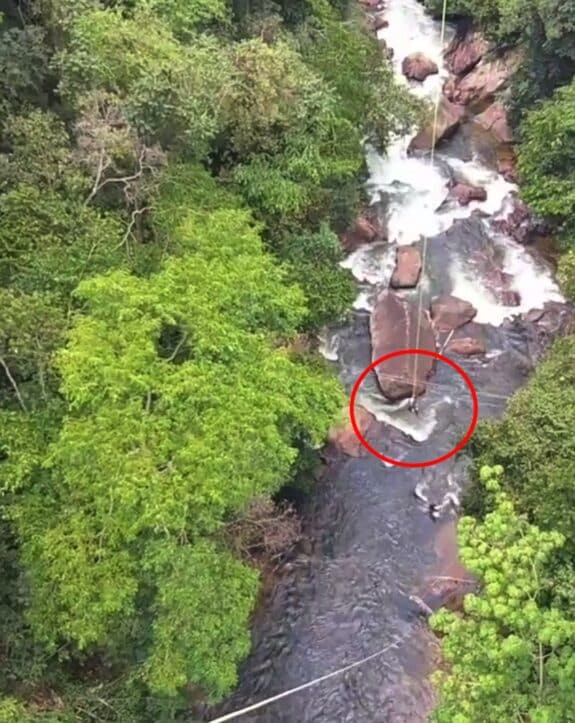 Human rights lawyer Andrew Khoo told Free Malaysia Today the parents, as well as any parties involved in having the child participate in such dangerous activities, can be prosecuted for allegedly "putting the child in a dangerous situation that may cause physical or emotional injury to them".
"Yes, action can be taken under the Child Act. This clearly breached safety requirements, too. The company operating the rope spring jump was also negligent for not preventing the parent from having the child tag along."