Model Gabriel Aubry was spotted enjoying some together time with his daughter Nahla yesterday afternoon.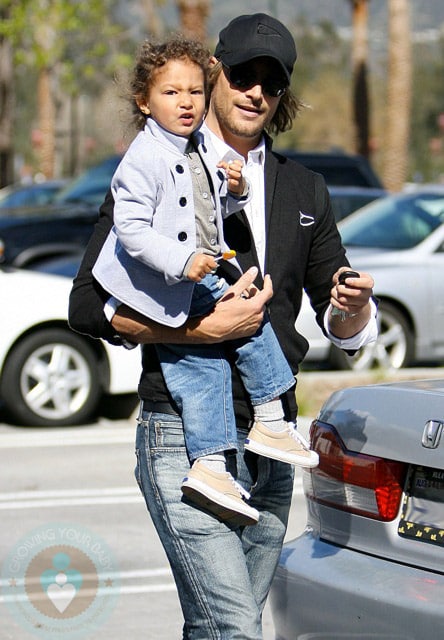 After being dropped off by a nanny, Nahla and her doting daddy headed out for a crisp winter day at the zoo.
Snug in his arms, the toddler enjoyed a lollipop and chatted non-stop while they walked to his car.
Gabriel and Halle Berry have been locked in a custody battle over Nahla for the last couple months. A 'friend' recently revealed that 2-year-old Nahla became hysterical after Gabriel came to pick her up for a visit a few days before the holidays.
That certainly wasn't evident during yesterday's trip out.  The tot was more than happy to see her dad.

On Wednesday a Los Angeles judge ruled in Halle's favor, giving her permission to travel to NYC with Nahla, so she could shoot 'New Years Eve'.
After the ruling Gabriel withdrawn his custody petition, but he plans to file a paternity action.
---
Related Articles:
{FAME & SPLASH}
---
[ad]