A bundled up and very low key Matt Damon was seen out this morning taking four year old Isabella to school  in New York City.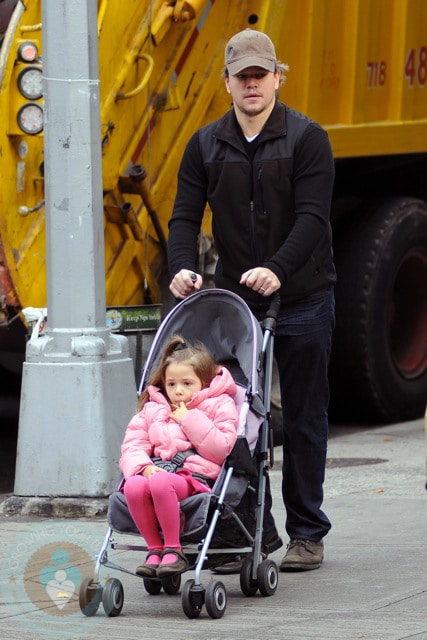 This actor has been busy lately. The Damon household welcomed a fourth daughter, Stella, in October.
The new baby joins Isabella, 4, Gia, 2, and Alexia, age 12, Luciana's daughter from a previous marriage.
Matt recently talked with People Magazine about the changes to the Damon household since Stella's arrival.
"It's been pretty crazy. The baby came a couple of weeks early. It's our fourth, so we've done it before — but it's a whole new dynamic."
Sounds like the new parents need a date night out away from the craziness!

Related Articles: