Dannii Minogue, X Factor judge and sister to Kylie Minogue, was seen out and about with her boyfriend, Kris Smith, and their son, Ethan Edward Smith, in Melbourne on Tuesday. The singer and television personality is now enjoying some well needed time off from her X Factor duties.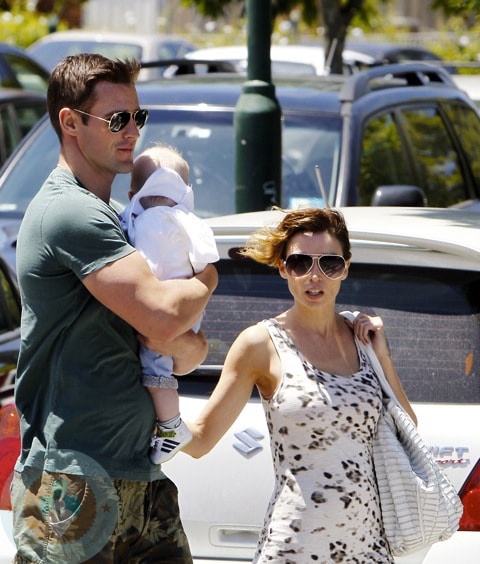 The trio were seen out and about in Camberwell, stopping at the local medical clinic, and then grabbing a bite to eat at the Chocolate Box for lunch. What a cute family!
Dannii recently revealed to Dean Piper that more babies aren't out of the question saying,
"We've just bought a seven-seater car and I wanted to fill it with babies. I liked being pregnant, I really did. I could definitely see myself having another one at some point. I'm not sure about filling the car. They can just bring their friends! It is really great now though."
For more on British X Factor, visit Sirlinksalot: The X Factor.
---

Related Articles:
{FAME}
---
[ad]