Getting there! An expectant Dannii Minogue showed off her huge baby bump in the latest episode of 'Australia's Got Talent'.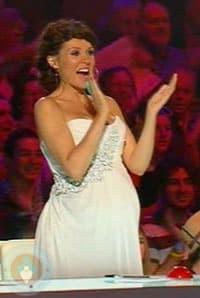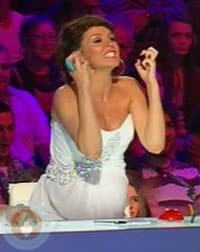 Dannii, a judge on the hit TV show, stood up to applaud two acts and as she leaned forward the large bump was clearly visible thanks to her tight-fitting designer white dress.
The new baby is due to arrive in mid July. He or she will be the first child for Dannii and boyfriend Kris Smith.
Related Articles:
{SPLASH}