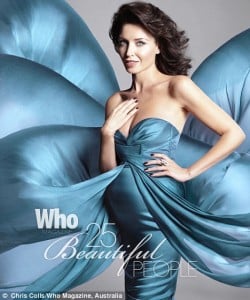 Dannii Minogue, 38, and her boyfriend Kris Smith, 32, welcomed their first son Monday afternoon at Melbourne's Royal Women's Hospital. The boy, named Ethan Edward Smith, is doing well along with his excited parents.
Minogue's spokesman Simon Jones said: 'Kris Smith and Dannii Minogue are thrilled to announce the arrival of Ethan Edward Smith on July 5.
'Mother and baby are doing well and Dad is very proud. They request their privacy at this special time to adjust as new parents.'
The couple had planned a home birth, though complications forced a transfer to the hospital at the last minute. Despite the problem, parents and son are doing well. The new parents are asking for privacy right now, though it is expected that they will be showing off the new baby soon.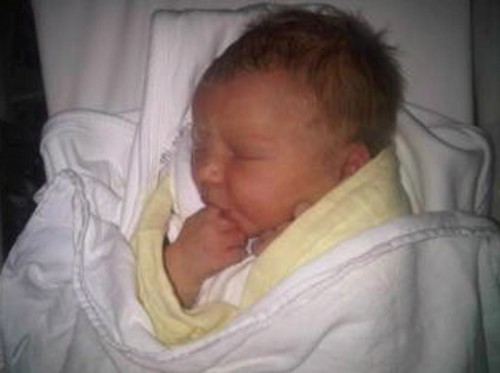 Proud father Kris wrote on his page today: 'On behalf of the three of us I would like to thank you all for your kind words and best wishes. It means a lot to us.'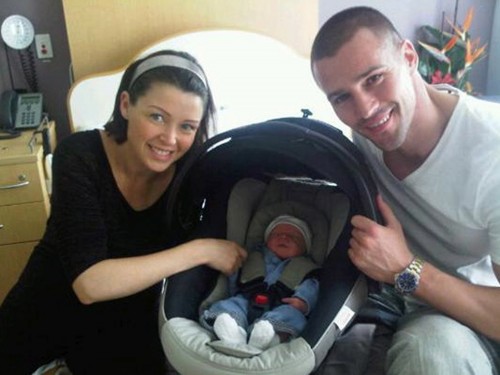 The singer, who announced her pregnancy online via Twitter, had shared on Twitter just before she gave birth that she could not wait to return to X Factor after her maternity leave was up. Minogue is one of the judges on the popular reality competition show, along side Simon Cowell, Louis Walsh and Cheryl Cole.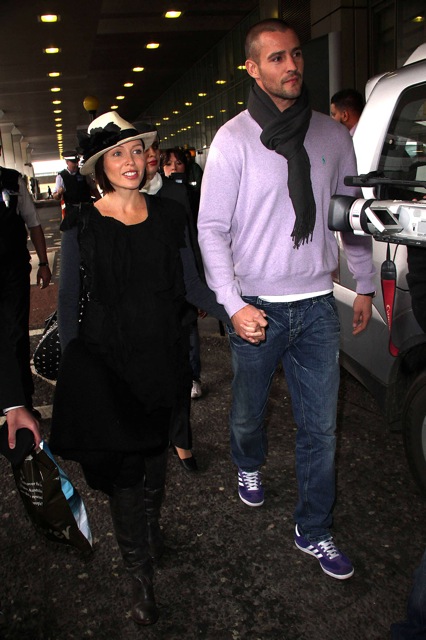 Minogue met Kris Smith two years ago. She has said that before meeting Smith she had not thought about having children.
'I just never thought it was something I would do. I had never been broody. No clock was ticking. And I would never have wanted to do it unless I was in the right relationship. He felt like "The One".
Minogue and Smith will be bringing baby Ethan home to their new £ 1 million family home in the suburbs of Melbourne. The timing was good as they had just moved in two weeks previously. Hopefully, the couple had time to decorate the nursery. Congratulations to the new parents! – Summer, staff writer
Related Articles: