Shelly and Hal White already had four children of their own and hadn't ever really considered the idea of adoption let alone adopting a child with a terminal illness. She and her husband had sold their house and traded it out for a smaller rental after the recession, and have struggled to recover ever since. But the heart and passion of her 10-year-old daughter would remind the White's that love doesn't have a price tag. And, in the end, their decision would change the life of the entire family and one very special little girl.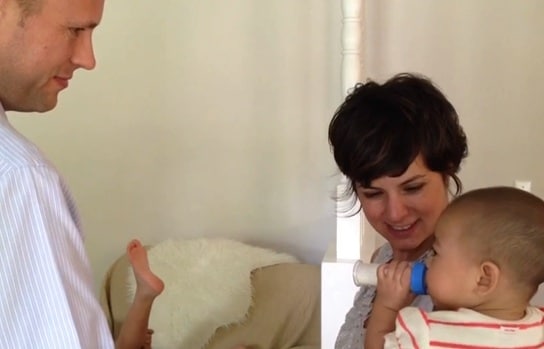 Ryan Elizabeth, Shelly's 10-year-old daughter, had learned about the orphaned children in Haiti after the big earthquake in 2010. It was then that she had it set in her mind that her family needed to adopt another child. To help fund the cost, she offered up her own savings.
"She would cry at night, and I'd say, 'Honey, we can pray for them,'" Shelly told Today. "We said, 'This is not something we can do right now because it costs a lot of money.' And she's like, 'Here's my piggy bank. Take it.'"
Ryan Elizabeth was so determined that she even started asking for donations instead of presents as the holidays approached.
"She literally would not let this go," Shelly said, adding that Ryan Elizabeth encouraged her parents to "practice what [they] preach. "It's like we gave her the foundation, and she dared us to apply it."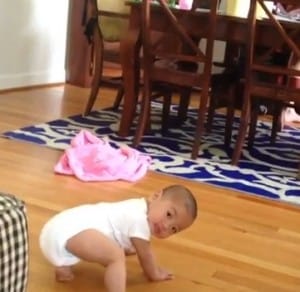 Persistence paid off, and eventually, Shelly and her husband found Show Hope, an orphan advocacy group. At first, the nondenominational Christian family prayed for the children on the website. Then, in March of this year, Shelly received the story of a little girl that seized her heart and refused to let go.
One-year-old Mya was living in a Chinese orphanage with a cancerous tumor. The thought of that little girl facing treatments alone was more than Shelly could bear. And just like that, phrases like "Stage IV cancer" and "$20,000 adoption fee" seemed to hold little relevance.
"I had a mother's love for her right away," Shelly said. "I can't really explain it. I couldn't stop thinking about her. I couldn't get her off my heart."
But the expensive adoption fee continued to be a hurdle in Shelly's mind and heart. And it just didn't seem possible at the time to squeeze another family member into their three-bedroom, one bathroom house. But again, it was Shelly's children – ages 3, 6, 9 and 10 – (along with a bit of help from her husband), that Shelly was reminded of just how little relevance things like space and money can have when it comes to love.
"My 6-year-old said, 'We have room in our hearts, Mom,'" Shelly said. "I said, 'We do. You're right.' We were responding with logic and they were responding with love."
Hal recalls Shelly asking, "If we can agree that money is the only reason why we wouldn't do this, can we depend on our faith, and know that God will provide?"
His answer: "Absolutely."
And that's exactly what they did.
Within days, the family had agreed, together, to find a way to bring Mya home. They started by contacting Kosair Children's Hospital in Louisville. They were able to get the hospital to commit to treating the little girl at no cost, and it was that commitment that allowed the Whites to bring Mya to the United States immediately on a medical visa, rather than wait for the lengthy adoption process to be completed. Even better is the fact that Mya has been able to receive much needed, life-saving treatment sooner than she would have, had she remained in the orphanage during that time.
According to Dr. Stephen Wright, Kosair's medical director, Mya was not receiving the optimal doses of medication in China. It's very possible that the treatment, paired with the loving environment provided to her by the Whites, has saved little Mya's life. In fact, he says that the tumor, which protrudes from her vagina, has shrunk significantly, and there have been improvements to Mya's development since her time with the White family.
"We think the prognosis at this point is pretty good. We're very pleased with how well the tumor is responding to chemotherapy," Dr. Wright told Today. "It's a life-changing even that they would open their home and their hearts to somebody they did not know at all with a serious medical problem and provide her with the love that she wouldn't get in an orphanage."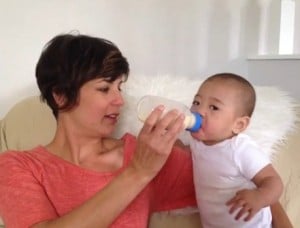 But to the Whites, Mya was anything but a stranger, long before she ever came to stay with them. And as time passes, it's only become even more evident that little Mya has found her forever home, however long forever may be.
"We just had this love for her that was instant, and it wasn't a hard decision because of our faith. Peace and stage four cancer don't go hand-in-hand, but we just have it with her," Shelly said, adding that the children only fight when it comes time to deciding who gets to hold baby Mya next. "They have compassion for her and they're happy that she's here."
Related Articles:
---
[ad]