In a rare sighting illusionist David Blaine was photographed hailing a cab with his fiancee Alizee Guinochet and little girl in New York City on Friday.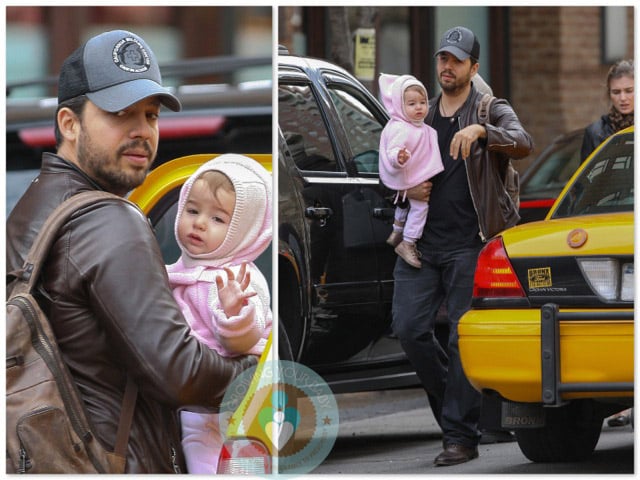 Even though the little girl arrived more than a year ago the private couple has yet to reveal her name.  She did however, look very comfortable being carried by her dad while her mom managed the stroller.
Known for his unbelievable stunts, David's life is about to get busier. Liberty Science Center in Jersey City announced last week that David would be the center's first "magician in residence" for the next two months.
They have given him a private practice space, but visitors to Liberty Science Center may get lucky and catch him giving an unscheduled performance. He wants visitors to suggest ideas for his underwater show, and LSC will fly in the person whose suggestion David deems as the best — for a private performance featuring their effect.
Related Articles:
{SPLASH}
---
[ad]