Charlie Sheen and Denise Richards were photographed leaving Edelman Children's Los Angeles Family Court in Los Angeles, California on Tuesday after a hearing to determine where Charlie's twins Bob and Max will live while their mom Brooke Mueller is in rehab.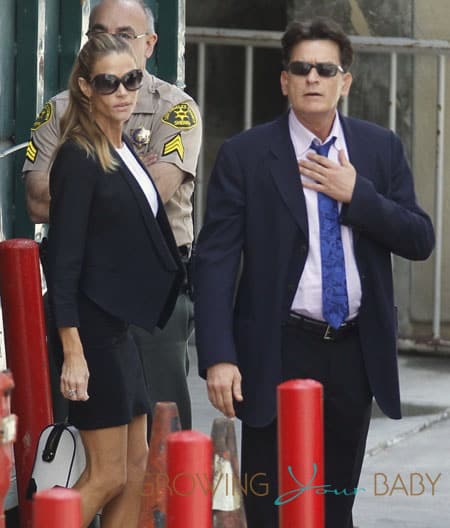 On Thursday night the twins were removed from Brooke's care and placed with Denise after it was determined her home was unsafe because she was using drugs again and authorities believed the children were in danger. Today the judge was given a shocking report that described the living conditions inside Brooke Mueller's home.
After the hearing he ruled to allow Denise to keep the kids for now.
Denise, who is already mom to Sam and Lola from Charlie, and Eloise, through an adoption, has cared for the boys many times in the past while Brooke worked on her sobriety.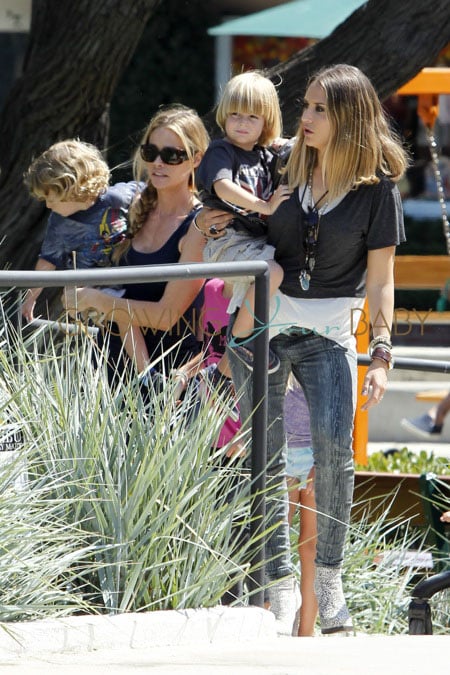 The most recent time was in December when Brooke was in rehab for her 19th time.
Last week Charlie's rep told TMZ.com
"Charlie supports the actions of the Department of Children and Family Services. He knows Max and Bob are safe and in a stable, loving environment with Denise and the boys' sisters."
In addition, Sheen "will fully cooperate and fully participate in all proceedings."
That was apparent today. Happy with the ruling Charlie gave the cameras the thumbs up.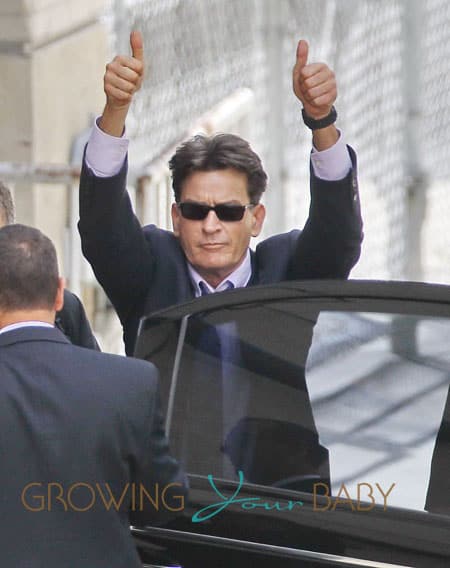 ---