Baby Chance's name had been picked out by his parents long before his birth, but it seems that the baby decided to live up to his moniker and arrive 4 months early. But thankfully, when his mom Amber Falk went into labour early help was close by.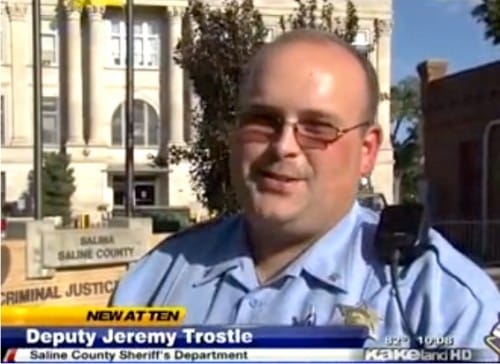 Jeremy Trostle was grabbing a bite nearby when he got the call that a woman needed his help. Arriving before the paramedics, the Saline County Sheriff's Deputy found Amber in labour about to give birth.
"You know I've done this for eight and a half years. I'm not going to say I wasn't scared but I tried to remain calm for her sake so we could get through it together," Saline County Sheriff's Deputy Jeremy Trostle said.

"I was scared. I was shaking. I was trying to comprehend, 'why is he here so early?'" mother Amber Falk said.
Knowing they wouldn't make it in time the paramedics stayed on the line to walk Jeremy through the delivery but he says the baby was already on his way out.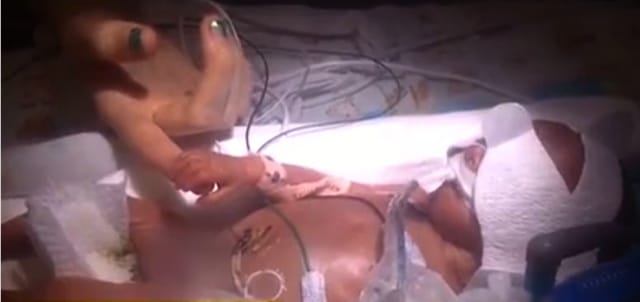 "We're talking probably under one minute," Deputy Trostle said.

"Next thing we know. Here he is," Betzner said.
Not due until Christmas Chance only weighed one pound, 12 ounces.
When paramedics arrived he was whisked off to the neonatal intensive care unit at Wesley Medical Center in Wichita where he will stay at least until his original due date, December 26th.
While Deputy Trostle has never delivered a baby before, he told Kake.com he has experience with preemies. His own child was born premature and died a few months later.
"You've been down that road so you kind of know the worst of what to expect and help the parents out so," Deputy Trostle said.

"We do thank him so much that he was there to help us," Falk said.
Amber and her partner Chase Betzner say Chance is getting a little stronger every day.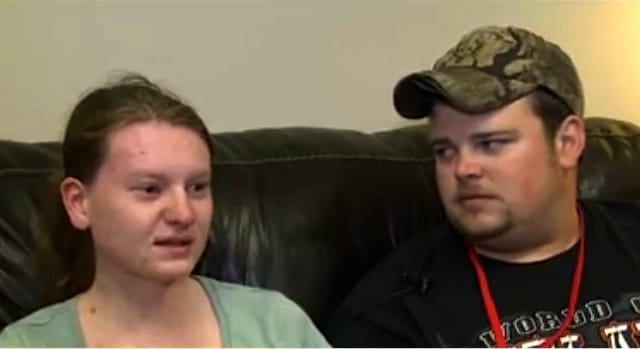 The new parents also told the news channel that thankful for his health and the support they've received from family, friends, and first responders.
"We can't thank them enough. It's making me feel good to know that I have people praying for him," Falk said.