Mother's Day weekend is upon us and Disney Junior has a day of specials to inspire your little ones. Want to sleep in tomorrow morning? This may be your ticket!
Staring at 9am on Special Agent Oso's "For Your Hands Only" Eun-Kyung wants to make a handprint as a Mother's Day gift for her Mom, but she doesn't know how! Will Eun-Kyung get help from Oso so she can make her handprint before her mother comes home for her special dinner?
At 9:30am Handy Manny gets a call from Mr. Lopart's Mother to build a mantle for her fireplace. Mr. Lopart is disappointed that his mother didn't call him so he follows along.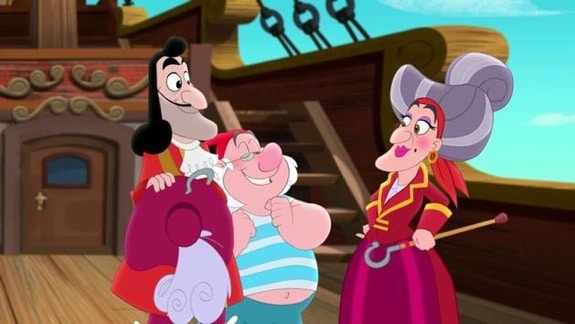 At 10:00am on Jake and the Never Land Pirates Captain Hook's mom comes to visit. Captain Hook takes her on a treasure hunt but that doesn't impress his mom because she finds out that Hook didn't find the treasure on his own! In the end, Mama Hook presides over a pirate tea party with Captain Hook, his crew – and Jake and his crew! At 10:30am: Jake and the Never Land Pirates' premieres with the Mystery Pirate! When a mysterious masked pirate swipes Jake's Sword and Captain Hook's hook, Jake, Hook & their crews are set off on a wild chase. All are astounded to finally find out who the mystery pirate is… it's MAMA HOOK! Turns out that she wanted to find a way to get her son James working together with the little sea pups in an effort to make him a better pirate!

At 11:00am the loveable Doc McStuffins needs her moms help after she accidentally gets Lambie caught on Sir Kirby's sword, and Lambie rips! Doc brings Lambie to Mom, and Mom agrees to take on the 'surgery.' With Doc as her assistant, Mom sews Lambie up.
This month there are two new episodes of Sofia the First. The first one aired on May 5 at 11:30am and the second one is scheduled for Sunday, May 19 at 11:30am ET. In the episode "Baileywick's Day Off",
Baileywick's day-off is frustrated by demands from Sofia, Amber and James until the royal siblings learn an important lesson in gratitude.
That is not all that is happening on Disney Junior this month. I saved the best for last!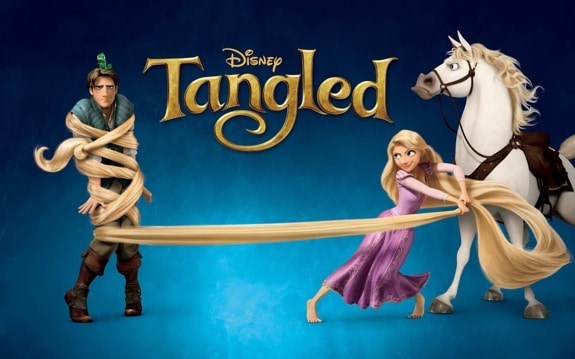 Set your PVRs because the movie Tangled will premiere on Saturday, May 18 at 6pm ET. This is one of my favorite Disney movies of all time. The most expensive animated film ever made, Tangled 'tells the story of a lost princess with long magical hair who yearns to leave her secluded tower. Against her mother's wishes, she enlists the aid of a bandit thief to take her out into the world which she has never seen.'
"Disclosure: I'm part of the Disney Junior Mom program and I receive special perks as part of my affiliation with this group. The opinions on this blog are my own."
---
[ad]