If I look around my house I could probably count 4 doctor's kits in our collection. My boys love 'fixing' each other, their stuffed animals and us even daily.  Their fascination for the medical profession was peaked recently after my youngest needed to be admitted to the hospital to have surgery.
Disney Junior's new show Doc McStuffins is right up their alley. On weekday mornings at 10am, this spirited little girl runs a clinic for toys, along  with her stuffed animals, inside her backyard playhouse! With a mom as a doctor, Doc McStuffins surely gets lots of inspiration and support from her family.  Cute songs and charming characters make this show a favorite with my boys.  I like that the parents have done a role reversal and dad stays home.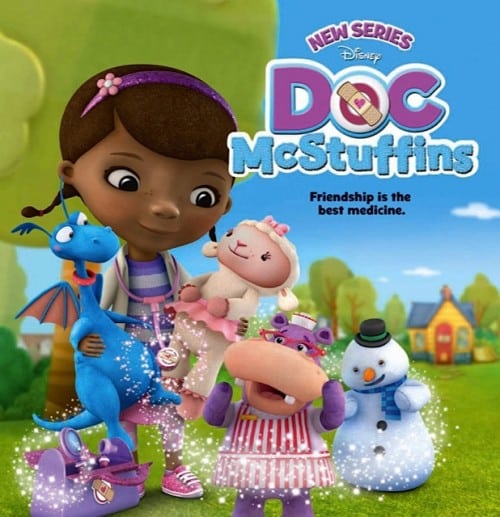 Disney Junior also premiered Tickety Toc, a new show that takes kids into a world behind the clock shop where inseparable heroes, Tommy and Tallulah work to help their friends.  This show is full of everything that kids love ~ trains, unique characters and quirky places to explore.  Tommy and Tallulah are Cuckoo clock characters so regardless of how adventurous their day is going, they must be back in position to appear when the clock turns :00.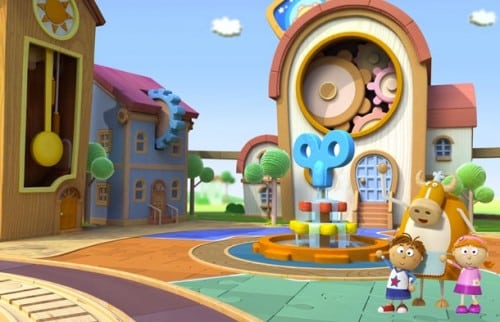 For little ones who want more, DisneyJunior.ca has printable coloring pages and online games on their site for both of their new shows and many of their other popular show.  While you are on their site be sure to enter their giveaway for a chance to WIN a $500 gift card PLUS a collection of Little Tikes® Ride-on vehicles!
"Disclosure: I'm part of the Disney Junior Mom program and I receive special perks as part of my affiliation with this group. The opinions on this blog are my own."