Disney Junior fans this is your month!!  If you are like me and have been caught watching Henry Hugglemonster even when the kids have left the room then this month you will be rewarded because Disney Junior is giving one viewer a brand-new family-sized 2013 Toyota Prius v!  Holy cow.  The prize is valued at $33,000!

To enter all you need to do is visit DisneyJunior.ca and fill out a Ballot.
For EXTRA entries tune in to(or PVR) Disney Junior weekdays in June, between 5-7pm ET.  When you spot the Toyota Prius v with a different Bonus Code enter that code at http://www.disneyjunior.ca/en/contests/toyota/ to be entered to win.  Every day a new code will be shown and viewers can enter with the proper code on the Disney Junior site until June 28th. Each correct Bonus Code is worth 5 extra entries – and there are 20 different codes – a new one each weekday!
With Father's Day just around the corner Disney Junior is celebrating by showing a commercial-free premiere of Finding Nemo,  on Saturday June 15th at 6pm ET.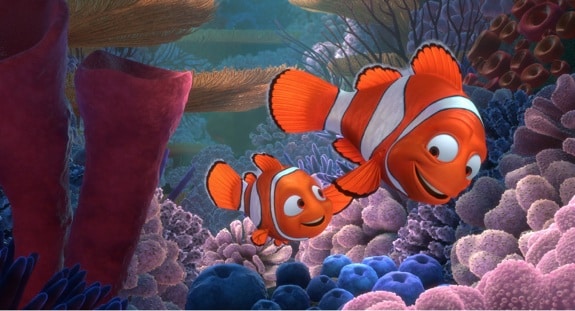 Finding Nemo is a great story between a father and his son, and the loving bond between them. In the depths of the Great Barrier Reef, Marlin (Albert Brooks), an overly protective clownfish, embarks on a daring rescue mission when his beloved son, Nemo, gets scooped up by a diver. With his unforgettable friend Dory (Ellen DeGeneres) by his side, Marlin encounters an ocean full of memorable comedic characters on his momentous journey – to find Nemo.
To get your little ones excited about the premiere I have found a few cute Nemo themed crafts and snacks.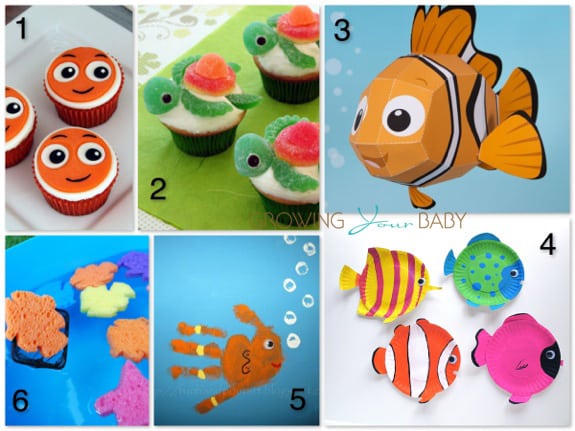 Have fun and good luck!
---
"Disclosure: I'm part of the Disney Junior Mom program and I receive special perks as part of my affiliation with this group. The opinions on this blog are my own."