January is the month of princesses over at Disney Junior. Following the popular TV movie premiere of Sofia The First, Disney will debut the first episode in the series on Saturday, January 19th at 7pm ET!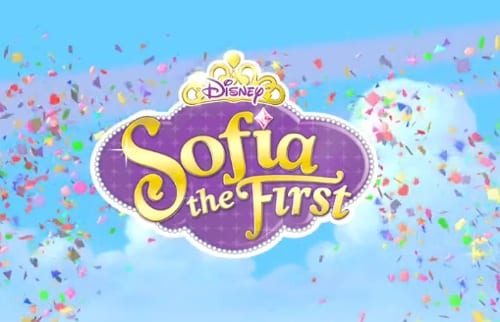 This season look for Sofia to break the princess mold. During the EW reports that,
'Sofia wants to become the first princess to earn a spot on her school's flying derby team. Even though she's paired with the overly-anxious horse Minimus, Sofia learns to believe in herself and proves that a princess can do anything she sets her mind to.'
Your little ones will be happy to know that a second all-new episode of Sofia the First will air on Sunday January 27th at 11:30am ET and every Sunday at 11:30am there after.
Plus, before the Sofia series premiere on the 19th, Disney Junior will show, one of of their most treasured classics, Cinderella at 5:45pm ET. My favorite movie growing up, Cinderella, is a perfect movie for kids of all ages.
They will continues their 'pre-Sofia' Cinderella showings on Sunday January 27th at 10:15am ET when they premiere Cinderella II: Dreams Come True.
I had the chance to see a preview clip of the first episode and I love that Sofia is determined, kind and has a positive attitude; three characteristics that make her a perfect role model.  She is also supported by a bunch of great woodland friends.
I am excited to see where Disney takes this show. Will you be watching?
"Disclosure: I'm part of the Disney Junior Mom program and I receive special perks as part of my affiliation with this group. The opinions on this blog are my own."
---
[ad]