When Cosmopolitan asked Isaiah Stephens to illustrate a set of Disney princesses (and one queen) as moms and moms to be, he created a series of photos that aren't only perfect, but so true to life that most moms – who are not princesses – can fully relate.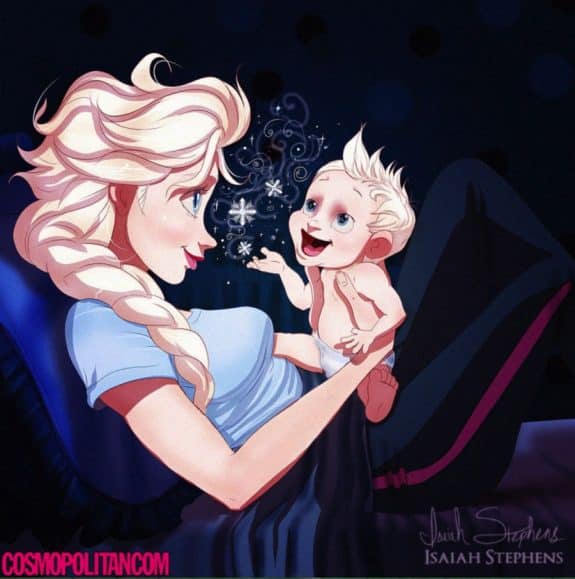 Isaiah took a group of women who are held to a high standard and brought them down to our level.  Parenthood sometimes does that.
I've been peed on my by kids – on many occasions – so why should these beloved characters be immune to this parental right of passage.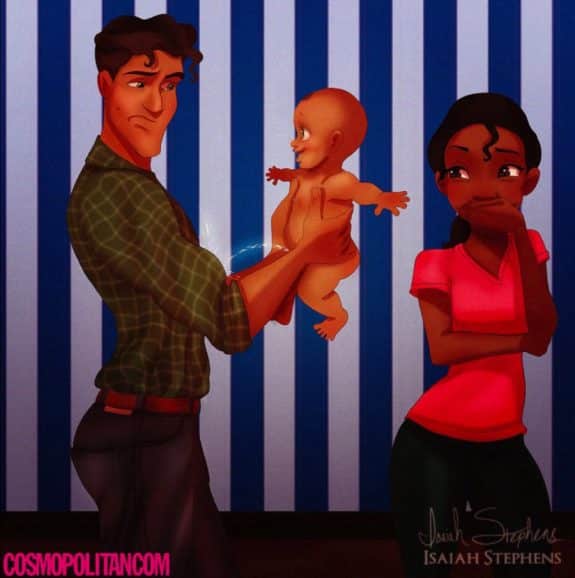 Just like us, Cinderella has a toddler who likes to borrow her stuff!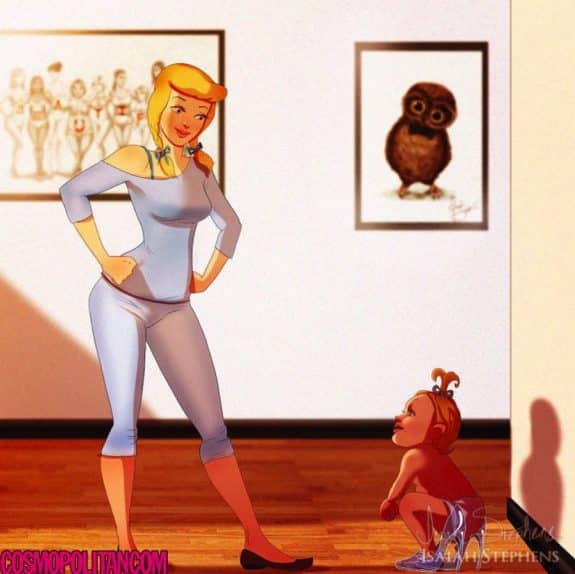 We all know Rapunzel has what it takes to change a stinky diaper.  Flynn Rider?  Not so much!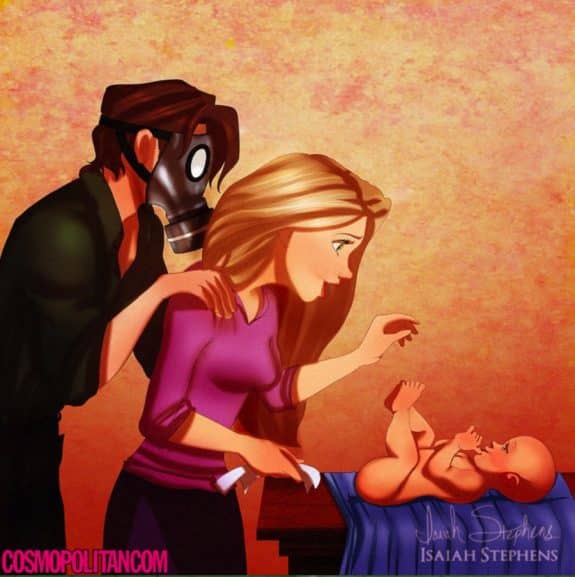 My favorite image from the collection? Belle nursing her baby… Isaiah created this one with Belle wearing a cover and without.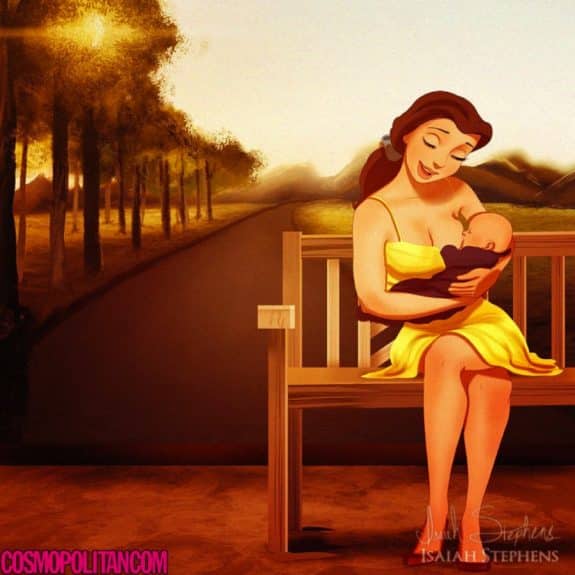 Fans looking to find more of Isaiah's work can visit:
---
[ad]