Disney's Rapunzel is one of the brand's most energetic princesses.  With her love for arts, cooking and the outdoors she is always on the move!  So it's only fitting that her castle include elements that encompass all of her favorite activites.
The Swinging Locks Castle offers 2 sides of play and three ways for Rapunzel to get around.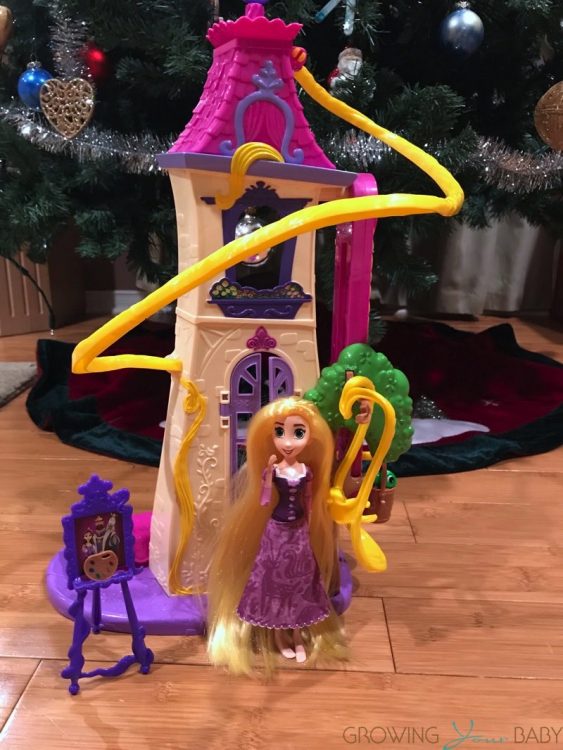 The set itself comes with Rapulzel and 8 accessories including Pascal – her companion.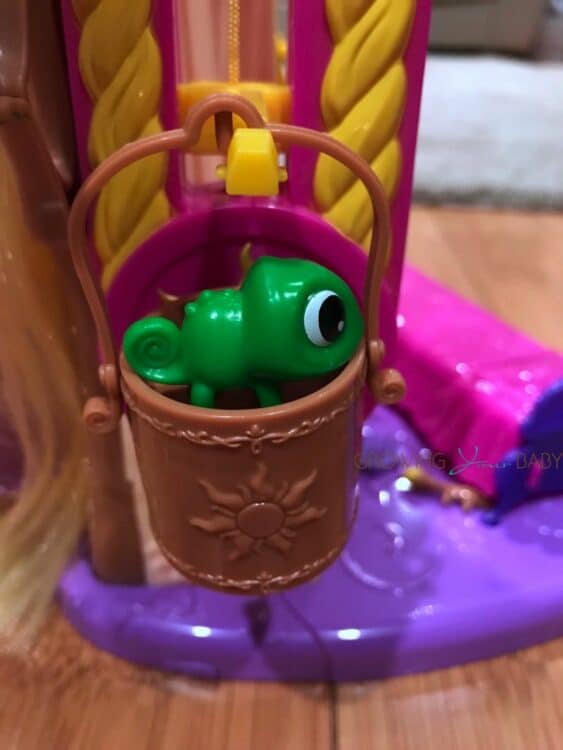 Just like in the show the doll has flowing hair and jointed arms to allow her to move better during her adventures.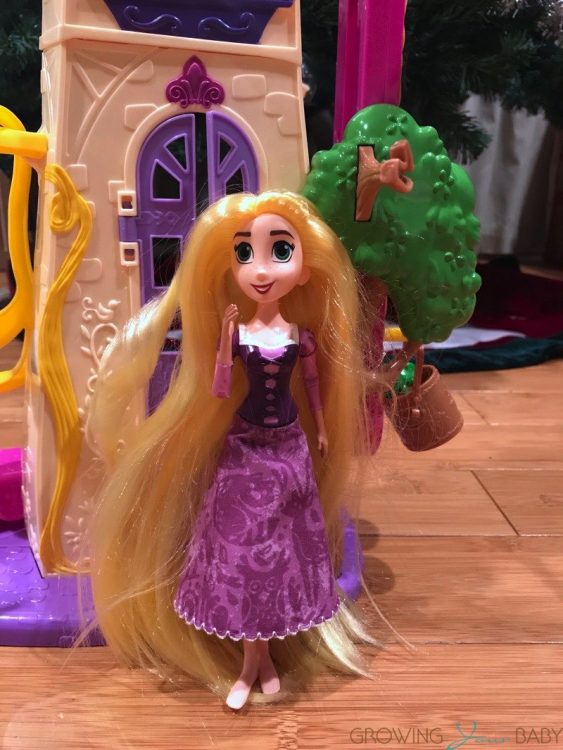 At the top of the set there is a zip line that extands all the way down to her bedroom.  Rapunzel can clip into the line by the water bucket to get to the top and then zip down the line to get to bed quickly!  This was a big hit with our little testers.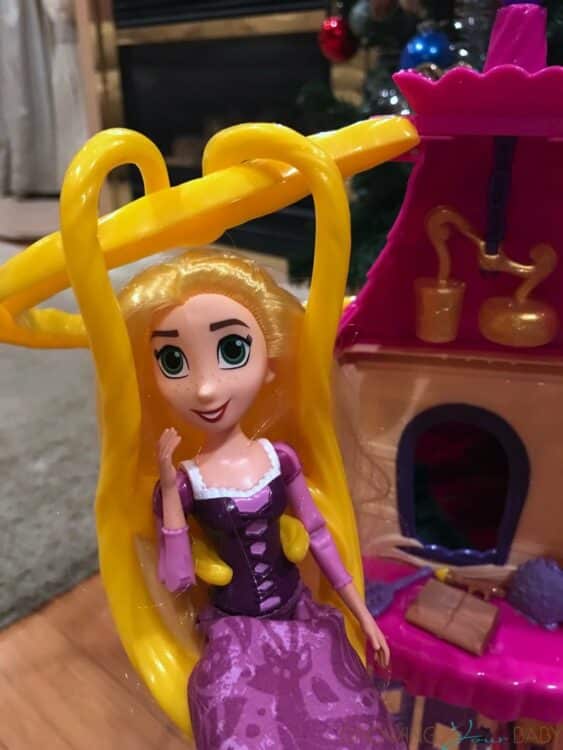 If she just wants to enjoy a leisurely swing, the same piece that allows her to zip can be placed on the tree branch and she was move back and forth.
Through the front doors there is Rapunzel's bedroom – complete with a bed and an easel with a picture of her parents.  Just up from there is a small perch for her to enjoy the view.
The set is not big but Hasbro has packed some fun features into it for fans of the brand who'd like to recreate scenes from the show.   Rapunzel comes with a sweet purple dress on and long, flowing hair.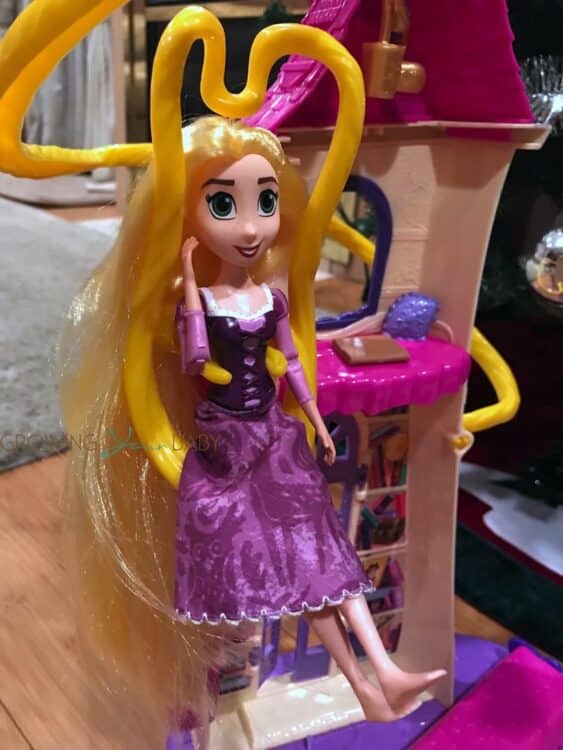 It retails for $44.99 U.S