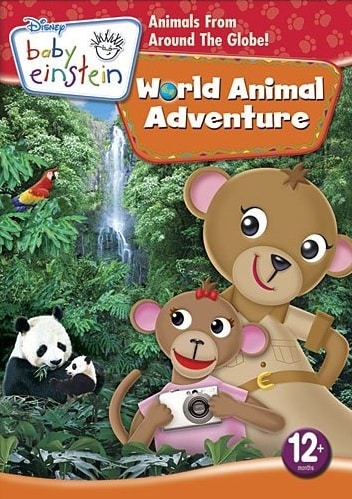 Three years after a complaint was filed with the Federal Trade Commission regarding Baby Einstein's marketing claims that its videos were educational for children under the age of two, Disney is offering consumers who purchased the DVDs the opportunity to get their money back.
The Campaign for a Commercial-Free Childhood filed the complaint in 2007, citing the fact that there is no credible evidence that screen media can educate infants. Soon after, Disney removed the educational claims from Baby Einstein products.

Disney has now taken it a step further, offering a full refund of $15.99 to anyone who purchased a Baby Einstein DVD between June 5, 2005 and Sept. 4, 2009. Consumers can also exchange the DVDs for Baby Einstein books, music or a 25 percent off coupon.

"It's a wonderful opportunity for parents who mistakenly thought baby videos were educational," said CCFC director Susan Linn. "We hope other baby video companies will follow suit."
While I find this admirable, I didn't buy Baby Einstein because I though that it would make my child a genius. I purchase these videos because my son enjoys watching the animals and puppets playing around on the screen.
We won't be bringing ours back. They're a staple in our household.
---