For most children, a diagnosis of autism does not come until the toddler years, when distinctive traits begin to appear. A new study, however, claims that even young infants can show some signs of autism.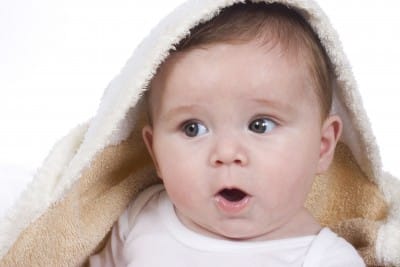 Helping children with autism learn to maneuver through their condition is easier when everyone gets an early state. Yet, most doctors cannot make a solid diagnosis until a child is at least into their second year. This makes early intervention methods difficult to provide. If doctors could diagnose children sooner, more would be able to receive early care. That is why researchers began looking for early signs that could point to autism.
Researchers studied 25 infants, all of which have siblings that were diagnosed with autism. Having an autistic sibling increases a child's chance of also having the condition. They compared these infants to 25 other infants who had no family history of autism.
They found that some infants who were given toys to play with became fixated on the toy and paid little attention to their caregivers nearby. These infants are thought to be at a higher risk of developing autism as they grow.
"This is about social initiation. The baby siblings of children with autism looked less often and with less duration. It's something parents should keep an eye on," said study co-author Rebecca Landa, director of Kennedy Krieger Institute's Center for Autism and Related Disorders.

Despite the finding, Robert T. Schultz, director of the Center for Autism Research at Children's Hospital of Philadelphia, says the difference may be too subtle for most parents to pick up. He encourages parents to look at how their children interact with others after the first birthday. Clues such as lack of eye contact can be a red flag that is more noticeable as an infant naturally becomes more social.
The full findings of the study will be published in the September issue of the Journal of Child Psychology and Psychiatry. – Summer, staff writer
Related Articles: