Each and every day, little miracles are born all around the world. All of them are amazing and special, but some are so rare that we can't help but stop and take just a second to truly appreciate the miracle of life. A preemie, born at just 26 weeks inside a fully intact amniotic sac, happened to be responsible for one of those rare but very special moments.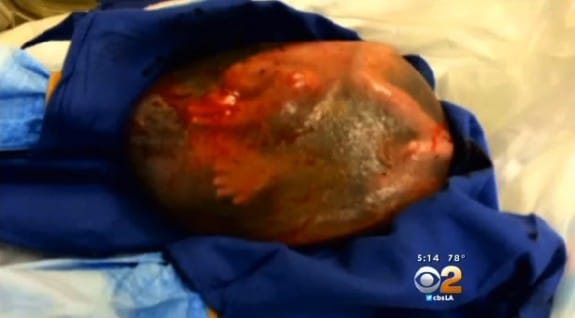 "It was a moment that really did, even though it's a cliché: we caught our breath. It really felt like a moment of awe," William Binder, a neonatologist at the Cedars-Sinai Medical Center, told CBS. "This was really a moment that will stick in my memory for some time."
Binder, who helped deliver the baby, snapped a photograph of the rare birth with his cell phone before going to work on the baby. Born three months early, he was definitely going to need some help to survive.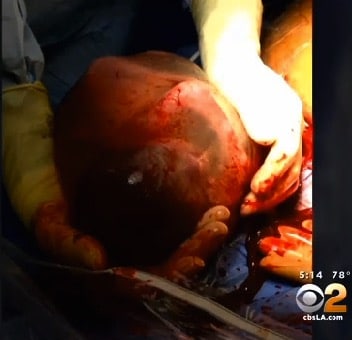 "It felt like slow motion but really, realistically, probably about 10 seconds that we had to sort of quickly pause and be able to do this because, at the same time, we want to get the baby out of the sac, start helping the baby begin breathing," he said.
But the baby's mother, Chelsea Phillips, had no idea that her first-born child had caused such a stir in the delivery room. And she remained oblivious until her mother showed her the photograph hours after the birth.
"It was definitely like a clear film where you could definitely make out his head and his hair. He was kind of in a fetal position and you could see, like, his arms and his legs curled up," she told CBS. "It was actually really cool to see."
Now, 10 weeks old, doctors say he's doing just fine. So well, in fact, that he should be able to head home in less than a month.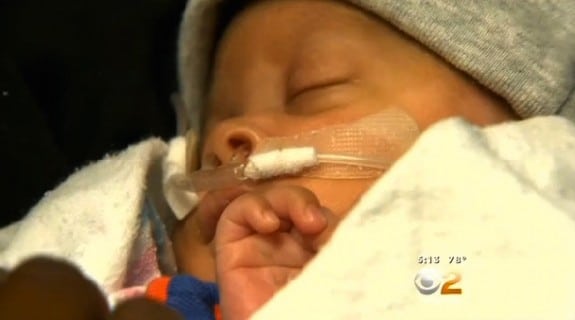 "Since the moment he was born, he's been a little fight," Chelsea said.
Related Articles: