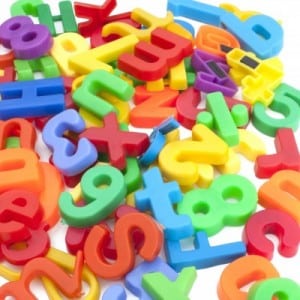 Toddlers put everything in their mouths; it's an important stage of development and exploration. Unfortunately, as one mom from Russia recently learned, this can also be a very scary and trying phase for parents.
The mother of a 16-month-old toddler walked into her kitchen after leaving her little boy alone for just a few minutes. It was then that she discovered that there were magnets missing from the refrigerator. Worried that her little boy had swallowed them, she panicked and rushed her little boy off to a local clinic where doctors performed a scan.
"The child had been in the room alone with the magnets, and now they were gone," a clinic spokesman told Daily Mail. "She thought he must have swallowed them."
After reviewing the scans, doctors confirmed the mother's worst fears; the tiny tot had swallowed a total of 42 little round magnets. The clinic then rushed the tot to a nearby hospital in Chelyabinsk, Russia. There, surgeons performed emergency surgery to remove the magnets from his digestive tract. Thankfully, all 42 magnets were removed. Nikolay Rostovtsev, the surgeon who performed the surgery, said this was the most magnets he'd ever removed from a child.
"Over the years, I had to take a variety of foreign bodies, including magnets, from young patients," Rostovtsev told Daily Mail. "Once I removed about 20 of them, but this incident of our little patient has broken all records."
The tot is now at the hospital, recovering from his surgery. His incident has prompted doctors to remind parents of just how important it is to baby proof their homes. They say that parents should be aware of what their children can reach, and when it comes to dangerous items (like magnets, batteries, chemicals, medications, furniture, and more), parents should either place the items well out of reach or secure them so they can't be removed.
Most importantly, parents should be careful about leaving toddlers alone for even a few moments. It only takes a few seconds for a toddler to sneak something into their mouths. But rest assured that the stage doesn't last forever; doctors said that most children will stop putting everything in their mouths right around their fourth birthday.
Related Articles:
---
[ad]