An exciting day for  the parents of a baby boy born with 4 extra limbs.  Doctors at the National Institute of Child Heath (NICH) Karachi in Pakistan successfully operated on the six- legged baby on Thursday and separated his four legs and other extra parts from the body.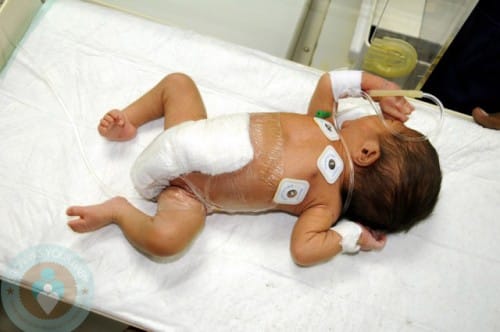 The baby, who was born a week ago, surprised medical staff when he arrived with 4 extra limbs, presumably from a parasitic twin that did not develop or separate during the early stages of development.
Before surgeons could operate on him they needed to determine which of the limbs belonged to the boy and which to his twin.
After examining MRI, blood tests, CT scan reports and other test, a team of five experienced doctors worked for 8 hours to save the life of the baby.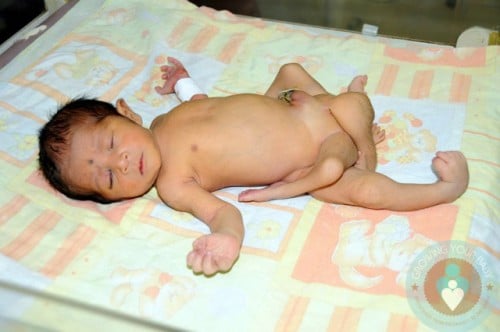 Jamal Raza, head of NICH, said the extra limbs were separated after surgery, adding that they were result of a genetic disease which would affect only one in a million or more babies and it was strange that apparently an abnormal baby with six legs was as normal as other children.
The baby will undergo another surgery in a couple days to remove other extra parts inside his body that still remain from the 'twin'.
The parents, who live around 280 miles north of where his son is being cared for, have revealed that the baby will be Umar Farooq. Shortly after his arrival the couple appealed for financial help for their son's surgery.  The Sindh Governor came forward and directed officials to make sure the newborn receives all the medical care he needs.
{ZUMA}
SOURCE
---
[ad]