During their fashion show in Milan on Sunday Dolce & Gabbana celebrated moms, with the debut of their new Fall/Winter 2015 collection titled 'Viva la mamma'. Set to the Spice Girls song Mama, an army of models walked the runway in gorgeous designs that were adorned with roses, and the words 'I love you mama', "Mum, you are my queen", "A present for you mum" and "For the most beautiful mum in the world" written in different languages.
Some of the models were accompanied by babies or children, and one, Bianca Balti, was six months pregnant.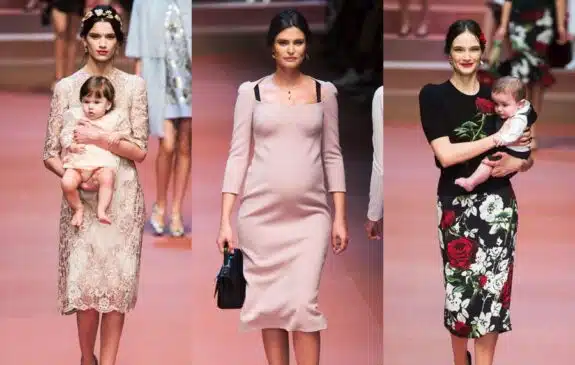 Parts of the collection were also created from children's drawings that were transferred to fabric.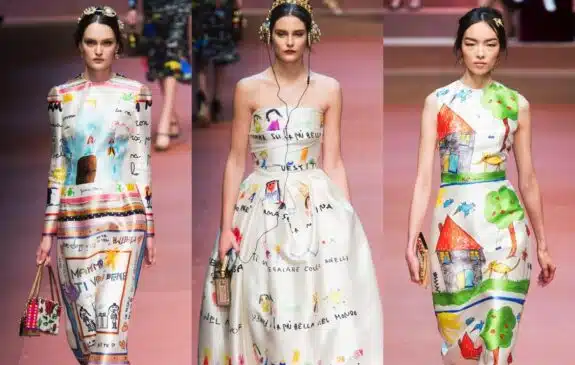 I love this collection because fashion is art, and often the purest art comes from children – and that should be celebrated!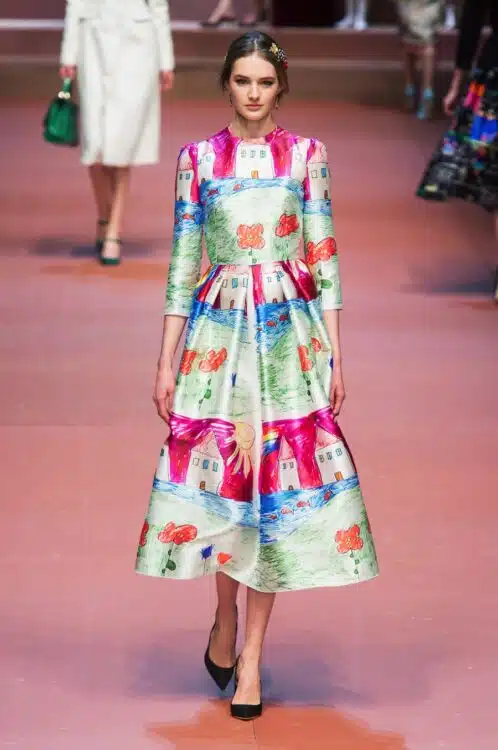 More pieces from the collection in the gallery below:
---