When I breastfed my son I never used a boppy or breastfeeding cushion. I preferred just a regular pillow. As my son grew, the pillow wasn't enough support for him to feed properly and I was left piling up blankets to keep him propped up. Babygadget posted this pillow last week and I fell in love with it.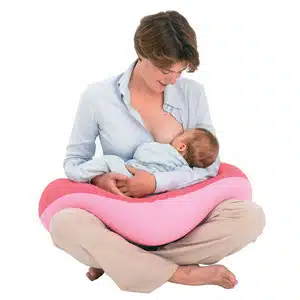 "The Doomoo Buddy provides unrivalled comfort for you as your body changes through pregnancy. Light, soft and flexible you will find it easy to relax and get a good night's sleep. Then, whether you're breast or bottle feeding you can use it as a support cushion either on your lap or behind your head and shoulders. Once your baby's a bit older, they can use it to lie on, for tummy time and to help them sit.
The combination of the micro-beans and the ultra-soft exterior means that it moulds to fit every bump, every lap and every little person."
They've got funk and comfort that normal 'nursing' & support cushions don't have – you'll use your Buddy forever and so will the rest of the family.
Available for 39.99£ at babyworld.co.uk
---