Drew Barrymore was spotted out for a stroll with her kids, Olive and Frankie on the Upper East side of Manhattan on Friday April 28, 2017.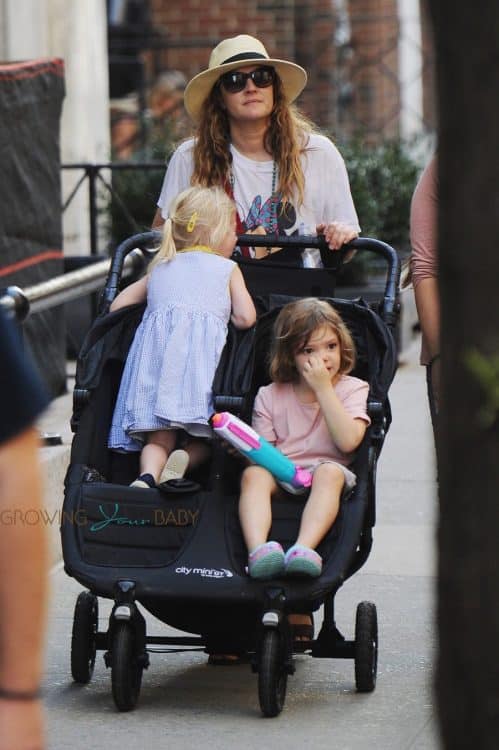 The 42-year-old actress kept a low profile in a straw hat,  jeans, and a Minnie Mouse tee while trying to keep her youngest from jumping out of the stroller.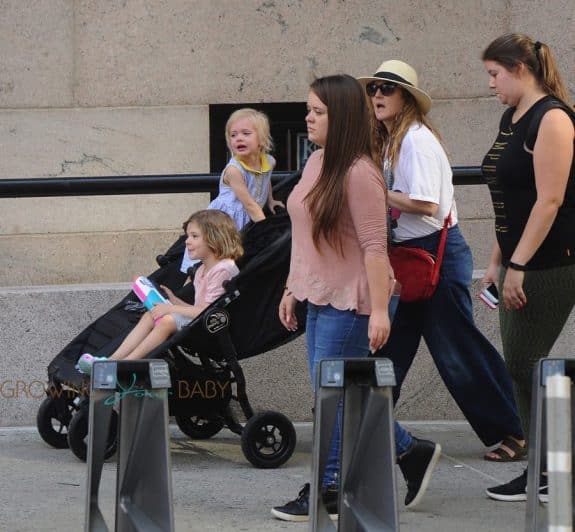 While wishing Frankie a Happy Birthday on InstagramFrankie a Happy Birthday on Instagram last week Drew gushed about how much her girls mean to her writing,
"I love you and your sister bigger than the universe. And bigger than time and space. You are the meaning of my life. And yet I look at you here, and it is a simple pleasures moment. From day to night and every minute in between, you are both my favorite part of life. I am such a proud mom!!!!!!!!!!!"
Following her split from Will Kopelman, 38 last year, the actress has been raising the girls on her own.
She recently told Ellen DeGeneres,
'It really is about the tone you set and you can talk until you're blue in the face but kids watch what you do every single day of your life, all day long. And that behaviour and that example and that love and community and honesty is just, I think what's making everything feel safe for my kids.'
---
[ad]