Earlier this week Drew Brees and his pregnant wife Brittany were photographed enjoying lunch at the Grand Opening of his second Jimmy John's sandwich restaurant franchise in New Orleans with their boys Baylen and Bowen.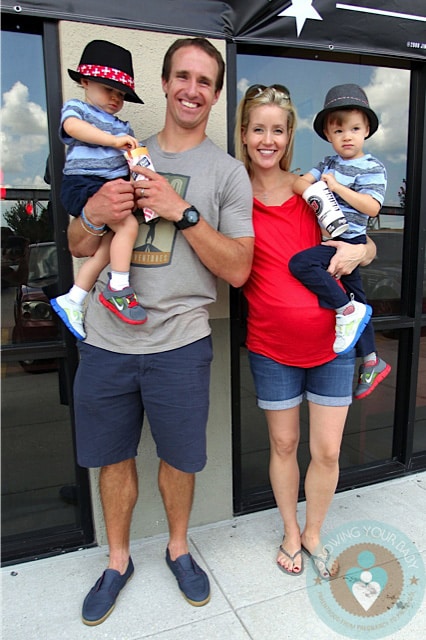 Drew tweeted about the family day saying,
Testing the bread ovens at our new Jimmy Johns location in Elmwood..opens Tues Aug 14. Baylen and Bowen approve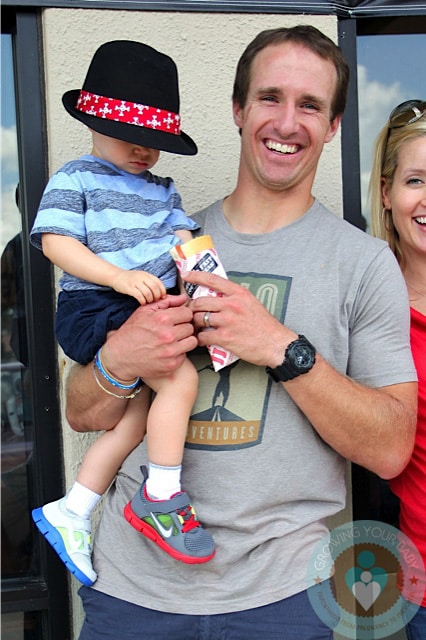 The quarterback has a LOT to smile about. Not only is his restaurant chain doing well, Drew recently signed a 100 million deal with the New Orleans Saints.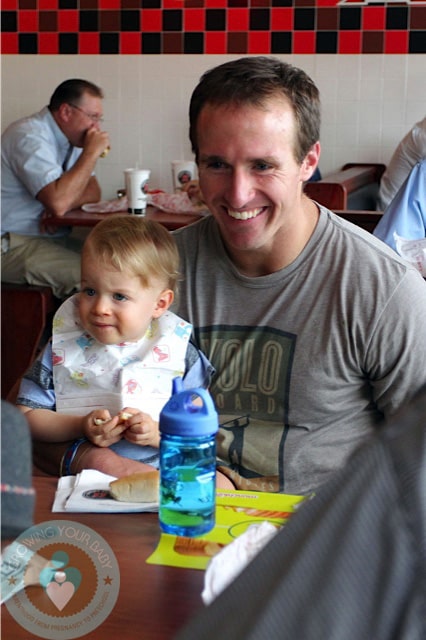 Brittany looks fabulous for a mom, who just has a couple more days to go!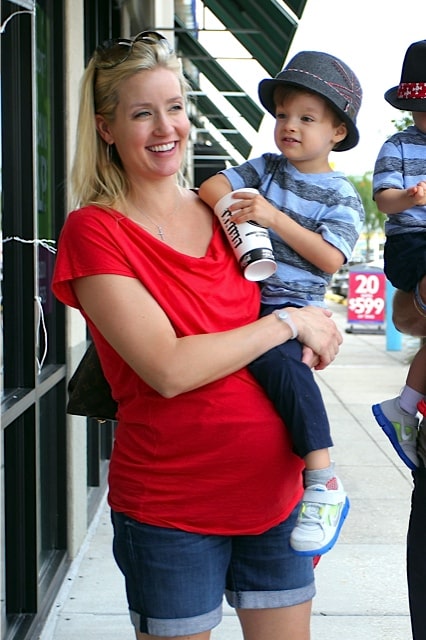 The new baby, a boy, is due on Aug. 19, which could impact Drew's pre-season schedule but he isn't concerned.
"She's ready," Brees said. "If that baby comes, I'm coming back."
The boys were cute in matching shirts, fedoras, and mismatched Nike runners.
---