He's a dad again!  Congratulations to Dwayne "The Rock" Johnson and girlfriend Lauren Hashian on the safe arrival of their baby girl on Wednesday!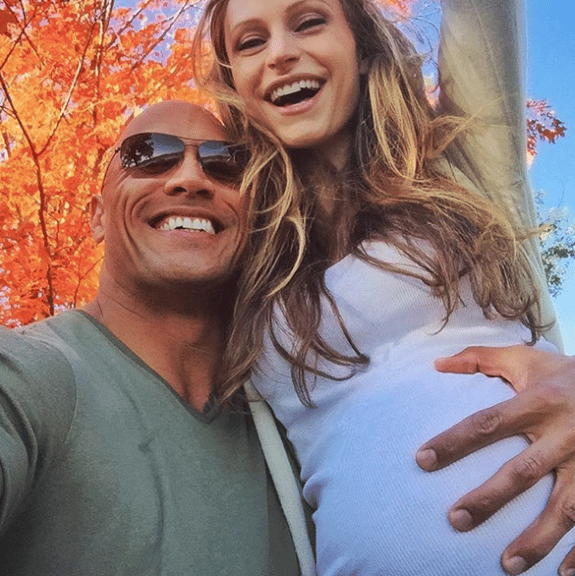 While not a lot of details are available, E! Online reports that the new dad was very emotional and excited to meet his newborn daughter for the first time, adding that he is thrilled for mom and baby to both be doing so well.
This past weekend Lauren shared her excitement about the new baby on Instagram saying,
"So grateful and in awe of this time. To experience creating a little life is just incredible. This beautiful cycle of life and womanhood beginning again. And like Big Daddy says – Couldn't be prouder of all the kickass women she's going to have around her! And Men of course ;).."
Adding the Hashtag,
"Let's just hope big daddy doesn't equal 20 pound baby!"
The new baby is the first child for the couple together and the second for Dwayne, who has a 14-year-old daughter named Simone with ex-wife Dany Garcia.
---
[ad]