For the last few months my son has been getting up earlier and earlier. Like the birds, he believes that he should get up as soon as the sun rises, which makes him tired and grumpy early in the day.
In an attempt to teach him what time he should get up at I've found 6 clocks that use different ways to show your child the proper time to wake up.
From changing colors to sleepy animals, each company has their own way of showing what time your little one should get out of bed.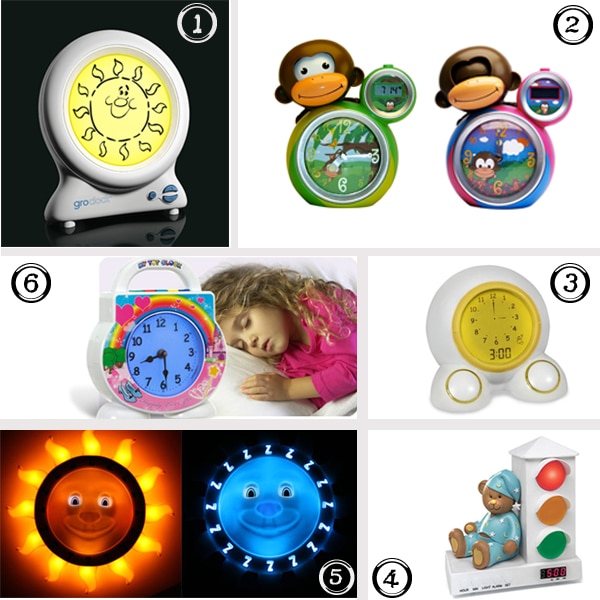 Related Articles:
---
[ad]