Green Party Goods has a really nice collection of vegetable dyed wooden toys.
These Fair Trade wooden toys are extraordinary. They are the handicrafts and skills of rural artisans from a village in Southern India.
The beautiful shining finish is obtained by using lac which is a natural resin and is considered one of the few naturally available organic finishes. The wooden toys are colored using organic dyes:
Blue: Extracts from the Indigo plant
Yellow: Extracts from the Tumeric plant
Orange: Kanchi KumKum and Tumeric
Red: Kanchi KumKum and natural lime
Dark Brown: Extracts from the Ratanjyoti Tree
Light Brown: Extracts from Katha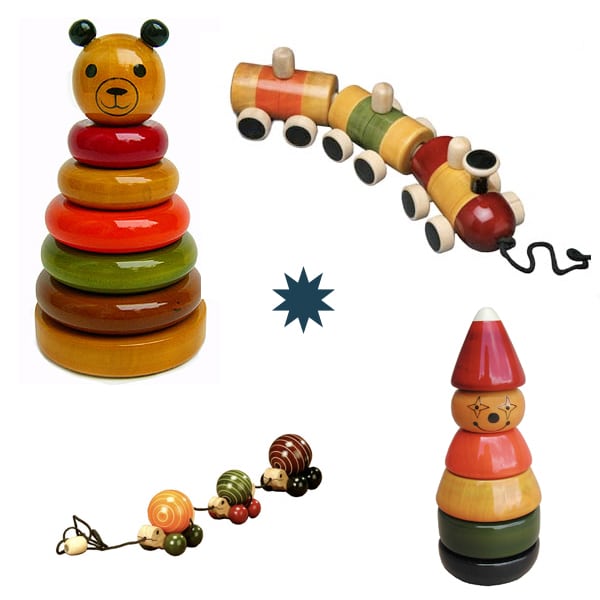 The toys are crafted out of Hale wood and the entire tree is not felled, instead the bigger branches are cut. Keeping with our eco-friendly philosophy.
All toys are tested and found to be compliant with ASTM standards. Safe for the environment and non-toxic for our children.
---
[ad]