Mealtime can be one of the biggest challenges that a parent will come up against during their day. Introducing your baby to new foods, while trying to keep the chaos contained can be a test. Having the right tools can definitely increase your chances for success. And one of those tools is a good highchair!
There are hundreds of high chairs on the market.  Ones that attach to the table, others that convert for travel and some that are compact for urban families.  But which one is right for your family?  I personally love a seat that offers comfort and flexibility for your child, while being able to grow with your family.  Buying a good seat the first time also means that you can use it for all of your kids – as long as they're spaced out perfectly!
With that being said, here are my top picks for a standard chair that will be perfect for home feedings.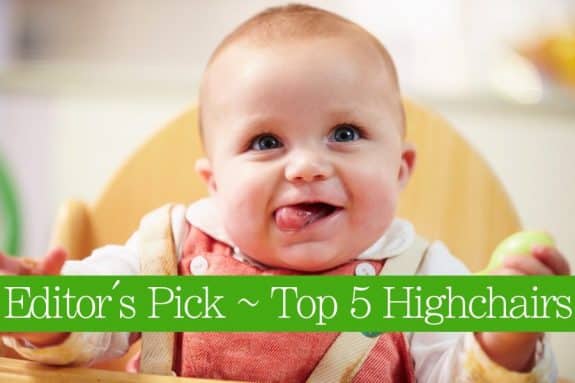 Graco makes a great high chair. In fact you could pick any one in their product line and love it. We like the Tablefit because it has a 3-position reclining seat, offers 8 height options & can fold flat for easy storage. It comes with an infant body support, 5-point harness and the seat liner is machine washable.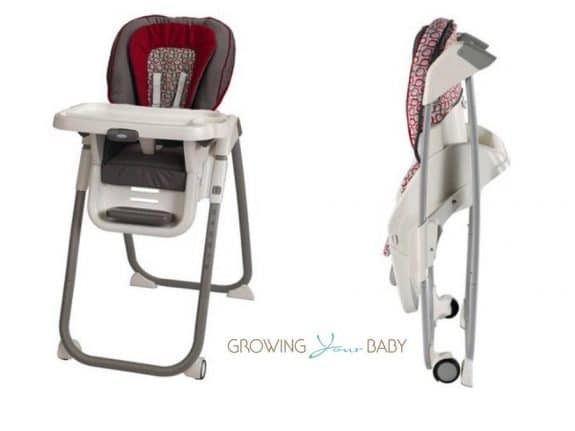 Peg Perego is also well known for their strong collection of high chairs. A premium brand, their chairs all feature flat folds for easy storage and come with 5-point harnesses. We like the Siesta because it has a modern design, five reclining seat positions, nine different height positions and it can be used with kids up to 45lbs.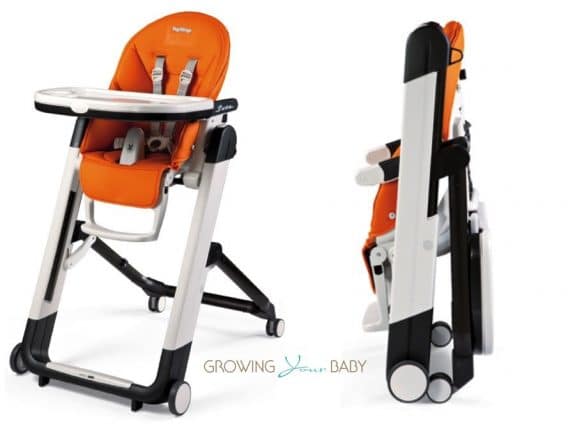 This 3-in-1 Deluxe High Chair is three seats in one! From infant to toddler, the Ridgedale is a full-size high chair, a booster seat, and a toddler chair. If you disconnect the seat, the Trio can even accommodate two children at the same time! For babys ultimate comfort, there is a 5-point harness, the seat can recline in 3 positions and has a removable infant support seat pad.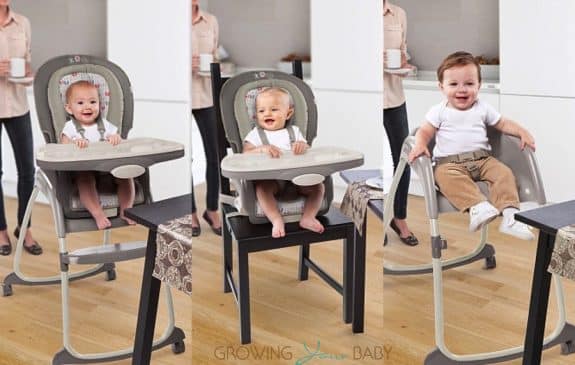 This modern designed chair has three seating modes designed to fit your child's growing needs, full size high chair, a booster seat, and toddler chair. A 5-point safety harness ensures that your baby stays in place, while a 6 position height adjustment ensures that they sit at the right height for your table! There are multiple recline positions so it can be used with little ones, and it folds flat for easy storage.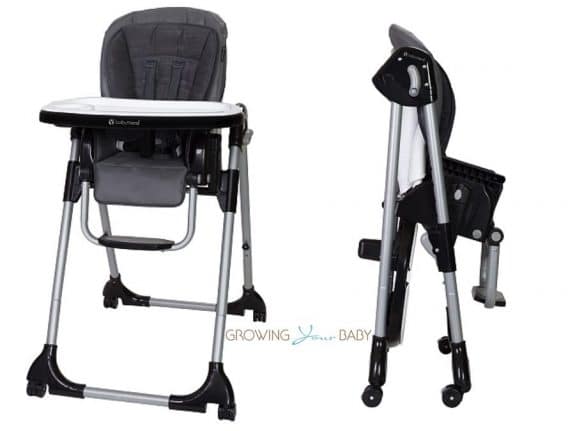 Inglesina's Gusto highchair is a practical height-adjustable high-chair with 3-position reclining seat and 5-point harness. Equipped with a soft, easy-to-wash pad, it closes up to an extremely compact size and can easily be stowed away behind a door.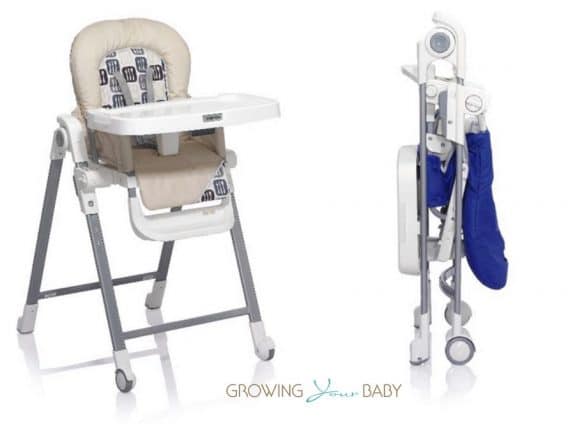 ---
[ad]