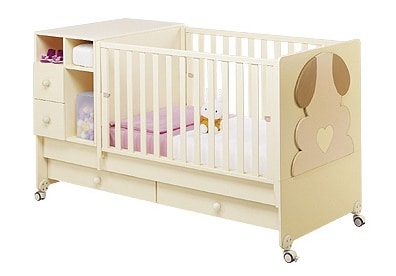 Looking for a simple, sweet nursery collection suitable for both boys and girls? Look no further than the Vaniglia and Cioccolato collection from the Italian label, Foppapedretti.
The collection includes dressers, wardrobes, a unique bath and changing table system, crib bedding and two beautiful cribs. All in tones of beige and cream, with simple puppy and teddy bear accents.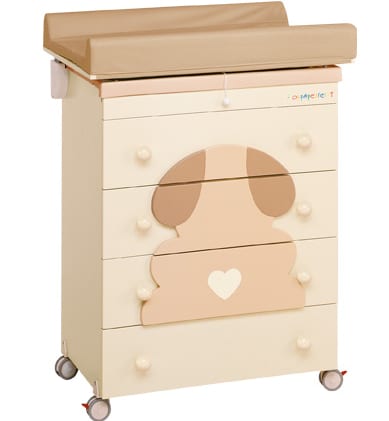 The change table is of a design that I have never seen before. Under the change pad is a mini bathtub to make bathing newborns a breeze! Both the tub and change mat top are removable so that the table converts into a functional dresser as the child grows! How incredibly convenient! Also wonderfully useful is the Pinocchio crib. It features two drawers built in underneath the crib, as well as extra storage at the end, including drawers and cubby holes. Both the change table and the cribs are fitted with 4 rubber surrounded castors, 2 of which have breaks to insure that they don't move unless you want them to!
Simple, beautiful, functional nursery furniture for both boys and girls ~ perfect!
---
Related Articles:
---
[ad]