Famous for her mammoth Mother's Day giveaway show, Ellen Degeneres did not disappoint today when she presented her pregnant audience with $8,000 worth of gear for their new babies; gifting some incredible products like a sleep number bed, a $1,300 gift card from Shutterfly, 2 Britax car seats; the B-Safe & The Boulevard 70 CS, the 4Moms Mamaroo and their sensational power folding stroller the Origami.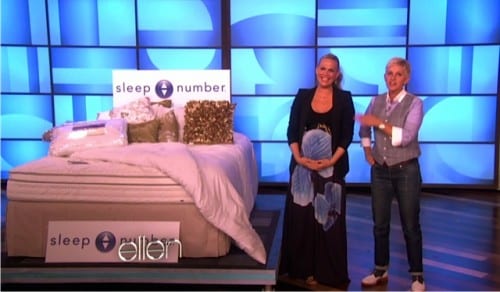 The hottest ticket in town indeed!! The talk show host was joined by mom-to-be Molly Sims, new dad Nick Cannon and Singer Hilary Duff, who all shared their favorites, and also gave them away to the audience.
Every year hundreds of baby gear companies vie for a coveted spot on the Mother's Day show, with Ellen selecting all of the products herself to be featured.
Congratulations to the over 19 manufacturers who were chosen. The moms-to-be in the audience will definitely be set for a very long time. BUT the best part for those sitting at home is that Ellen is offering viewers the chance to win one of these prize packs as well!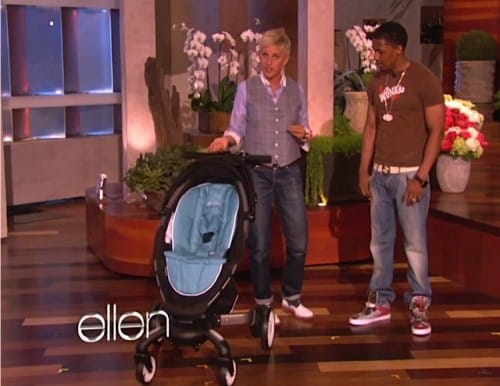 Here is a full list of the products that were gifted on Friday:
6 months supply of Huggies
Sleep Number Bed
4Moms Mamaroo & Origami
Britax B-Safe & Boulevard 70 CS Car seats
Shutterfly
Baby Caché Heritage Convertible Crib
iRobot Scooba Floor Washing Robot
3M Camcorder Projector
Graco Pack'N Play and Sheets
Carousel Bedding
$200 Babies"R"Us Gift Card
VINCI tablet
Dogeared Create Necklace
VTech video monitor
Ubbi Diaper Pail
Vegan – Tiny TOMS
Babiators
Visit Ellen's site to enter to win these awesome items for you family!!
---
---