Ellen Pompeo and her daughter Stella were photographed taking in the sights around New York City on Friday.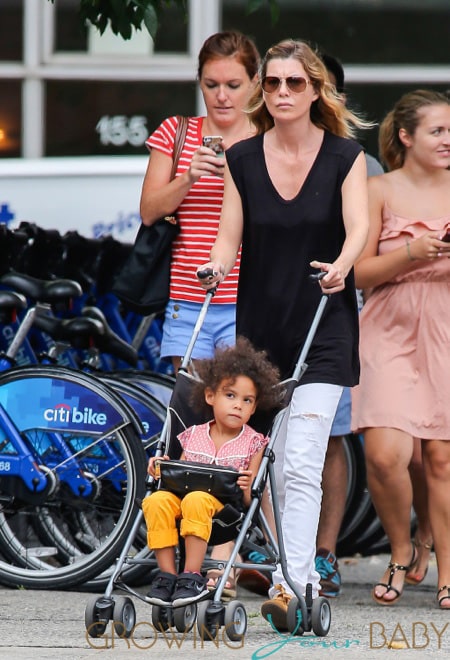 The actress pushed the toddler around the city in a no frills stroller that didn't come equipped with any storage. That was ok because Stella was only too happy to carry her mom's purse on her lap!
The trip to the big apple is just one stop on the family's Summer adventure around the world. For the last month they have been on the go visiting St. Martin and Italy. From there they spent some time in the Hamptons before hitting the city.
Making the most of her time off, Ellen is expected back on set on July 16 when she starts filming Season 10 of Grey's Anatomy. She tweeted,
Getting back into my blues soon friends….
Which is music to my ears!
{INFPHOTO.COM}
---
[ad]