Mom-to-be Elsa Pataky was photographed stocking up on groceries at Ralph's in Malibu, California with her mother-in-law Leonie on Wednesday(February 19).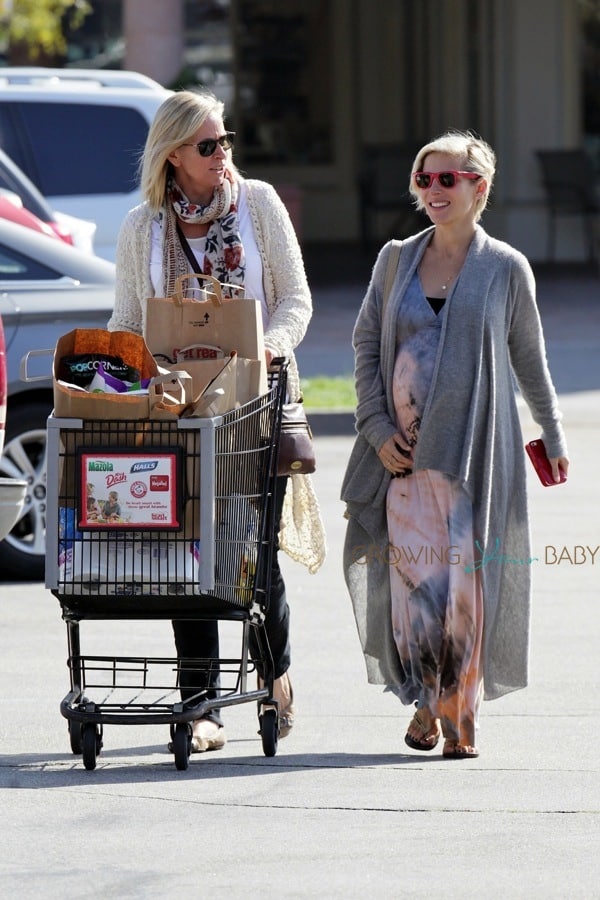 Elsa was pretty in a pink tie dyed maxi dress and grey sweater, which she accented with red sunglasses and a matching iPhone wallet.  As she gets closer to her May due date, Leonie has been accompanying the actress out to help her during her day trips.  Grandma will likely want to stay close when her new grand babies arrive!
Across town Chris was spotted out biking with India. The toddler slept has her dad drove through the city with her in the back of a Giant Peapod trailer.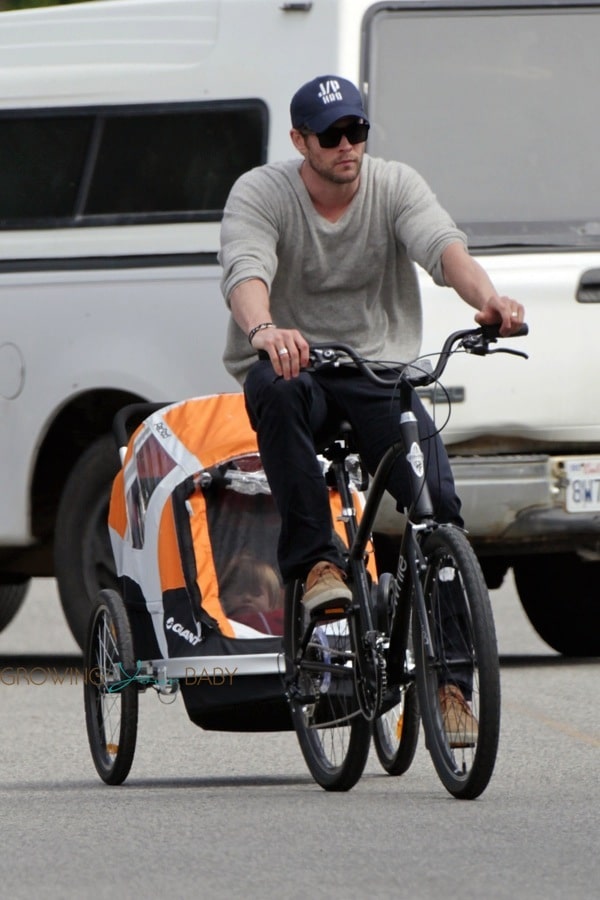 After filming back to back projects for the last 2 years he recently told Bang Showbiz he's looking to slow his schedule down.
"I've been working solidly for a couple of years now, to the point where I have to slow down and spend some time with my family."
{PACIFIC COAST NEWS}
---