Elton John with his partner David Furnish enjoyed some rest and relaxation with their sons at the beach in Cala di Volpe, Porto Cervo, Sardinia on Sunday July 31, 2016.
The family is staying on a yacht off shore and the boys had fun riding on the bow of a dingy on their way to beach.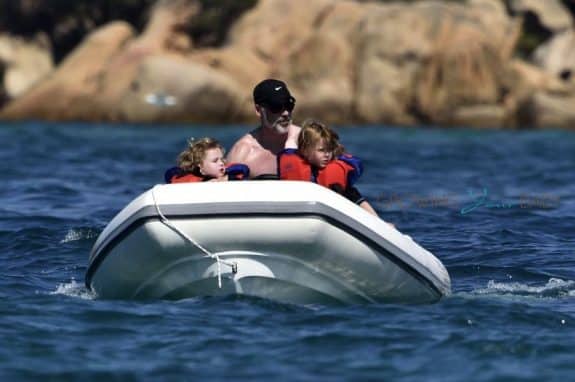 On the shore David played in the water and helped the boys with their super soakers.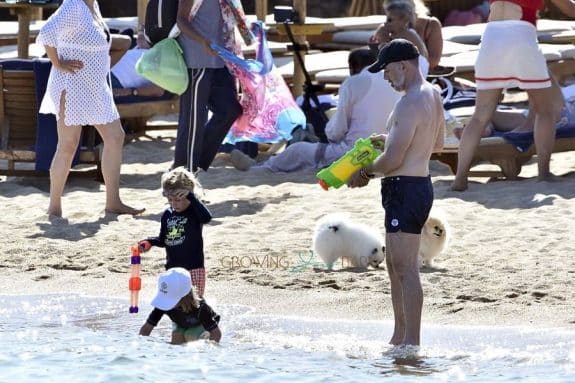 Elton and David have been in Sardinia for few days, and were spotted relaxing on their loungers with their cuddly guy earlier this week.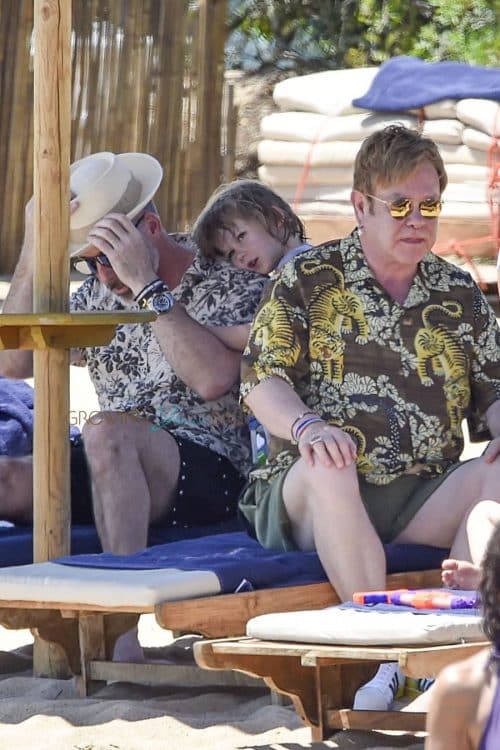 During an interview with The Guardian in February, Elton revealed that despite their luxe life, his boys have to earn their own spending money – and don't get the whole thing…
"They get £3 pocket money, but £1 is for charity, £1 is for saving and £1 is for spending, they get three coins and put them in separate jars. And they have to work for it – help in the kitchen, help in the garden. They've got to learn the value of doing something and earning something for themselves."
Despite Elton's A-list celebrity, the family lives a regular life.
"Saturdays when I'm home, we go to Pizza Hut with them, we go to Waterstones, we go to the cinema. I've never been a recluse, I've never hidden away. I'm on the school run."
{AKM/GSI}
---
[ad]