Congratulations to Eric Dane and Rebecca Gayheart on the safe arrival of their first baby – a girl!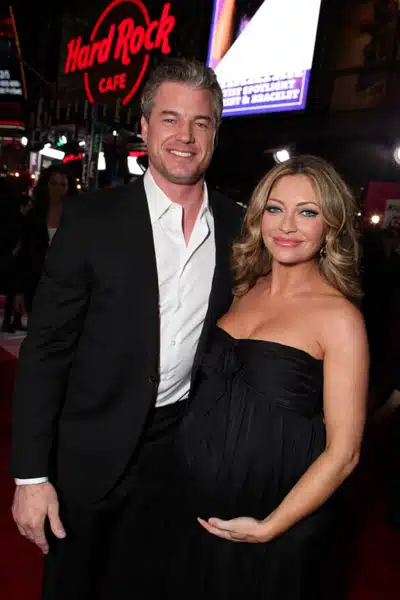 Hollyscoop is reporting that Rebecca checked into Cedars-Sinai Medical Center in Los Angeles and gave birth this afternoon. Eric was right by her side the entire time and was seen in sexy scrubs.
After the birth Eric excitedly called close friends and family members to give them the good news.
"They're both over the moon about it," a source close to the couple told Hollyscoop.
Eric Dane recently revealed to People Magazine that he's thrilled at the prospect of being father to a little girl.
"It just makes sense that I'm having a girl … I don't know what it is, but I am excited it's a girl," he told the Magazine.
Related Articles:
---