Erykah Badu recently confirmed that she is pregnant with her 3rd child, but not before lashing out at those who criticized her for being unmarried and having three daddies for her three children.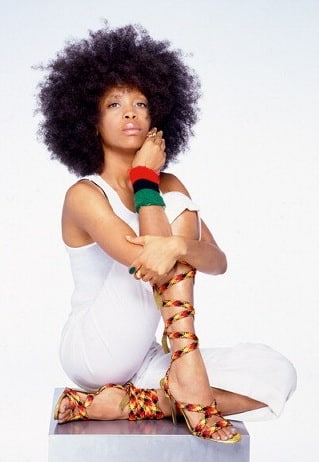 After pictures of what looked like a swelling midsection surfaced on the Internet, commenter's on various entertainment sites criticized the singer's choice to have another child with a different man without being married.
On Friday, Badu, who released her newest album, New Amerykah, earlier this year, took to the Okayplayer.com message board to strike back at those who disagree with her life choices.

"How dare you disrespect the queendom and my children and my intelligence," Badu wrote in all caps. "I love children and I will have as many as God will give me. I am very healthy and responsible and so are all of my partners. I chose them wisely and soberly."

She went on to address any fans that still disapprove of her pregnancy, saying, "Who needs you? Certainly not me. . . . Bite Me."
The new baby's dad is believed to be the singer's current boyfriend, rapper Jay Electronica.
---
[ad]