More than 75,000 women across North America have received the Essure contraceptive implant from Bayer Healthcare – a German manufacturer – since 2002. This birth control device has been touted as the only non-surgical method of birth control for women, using a thin metal spring coil that blocks sperm from reaching a women's egg.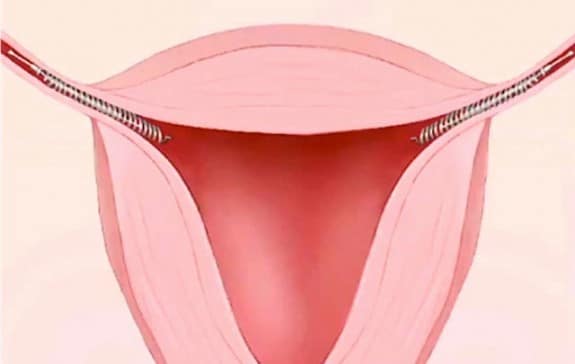 A Bayer company spokesperson says that "Essure is a highly effective permanent contraceptive option with a positive safety profile," and adds that patient safety is a top priority with the company. But this tiny device has already triggered thousands of complaints from women in Canada and the US who say they have suffered serious pain, bleeding, and allergic reactions caused by the implant.
In one case, a Canadian woman had to undergo a hysterectomy due to the painful side effects she suffered. That woman is now part of a growing possible class-action lawsuit that has started against Bayer.
More complaints have been shared online through a Facebook group that numbers 30,000 members who use the forum to swap their concerns and personal stories of experiences with Essure.
Health Canada is currently drafting a review of the product with a final report due later this month, and an advocacy group for women who have been impacted by Essure is lambasting the US Food and Drug Administration (FDA) for their lack of oversight on the product and asking the US Congress to become involved.
That advocacy group believes that clinical trials for the product were inadequate from the beginning since the device's PMA was based on two studies that enrolled a total of only 926 women. Worse, only 25% of those women who took part in the study were followed up in the two years after the clinical trials were completed. The FDA is also accused of not heeding complaints about injuries and serious side effects tied to Essure.
In February the FDA slapped Essure with a black box warning and ordered Bayer to carry out additional trials to investigate the product's safety and the risk it presents to certain women.
Many women find the fact that regulators have allowed the device to remain on the market while Bayer carries out additional studies illogical, and they fear that decision puts a whole new group of unsuspecting women at risk.
Representative Mike Fitzpatrick (R-PA) proposed a bill to ban Essure altogether and this vocal critic of the device recently sent a letter to the FDA questioning the agency's reporting of serious side effects.
---
[ad]