The name Mama Runs with Scissors is probably enough to catch your attention and draw you into their Etsy shop, but if it doesn't their adorable items are sure to!
Created by a stay at home mama of two boys, and self proclaimed fabric junkie, Jen was able to turn her passion for designing and sewing into a full time job and a wonderful creative outlet.
Famous for their Kool Kid Legs (leg/arm warmers) their collection also features matching onsies, shirts, hats, tutus, and more!
Kool Kid Legs are perfect for your wee one.  They are nice and thick, easy to put on and super warm while also providing that added protection between your baby's legs and the floor and as a bonus they give you easy access for diaper changes! Kool Kid legs can be worn by newborns to teens, on legs or arms, scrunched up or straight out! They are super fun and a great way for your kid to show off their own style! Besides the leg/arm warmers I especially love the tutu's in the collection.  All the tutu's are boutique quality that are fun for dress up or everyday wear over skirts, jeans or leggings!!! They are fully sewn with an elastic waist–Nothing to tie–so kids can pull on/off all on their own (making our job as mom's a little easier)!
Jen is a self proclaimed fabric junkie and in love with color, and she certainly brings that addiction to life in her gorgeous, bright and super fun Mama Runs with Scissors Collection.
With so many fun, colorful items to choose from you have to take a peek at the collection in their shop yourself to believe it.
---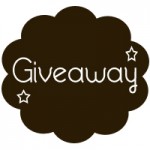 GIVEAWAY: Mama Runs with Scissors is offering ONE Growing Your Baby reader the opportunity to win a $30.00 gift certificate to their shop!
Congratulations to our winner: Gina
---