From language development to cooperative play, imagination is a way to encourage learning in children which is one of the reasons we love Pixiekids Toys.  Founded by stay-at-home mom Melisa, Pixiekids Toys features a great collection of handmade toys made from eco-friendly materials.
Melisa's background as a Speech Language Pathologist and her Montessori Teacher Training has shown itself in her skill in creating educational toys. All Pixiekids Toys are made to encourage and foster imaginative play and language development. You can use any of the toys in the Pixiekids collection to help your wee ones learn the names of foods, colors, as well as team them with basic math.
I have a few favorites in the collection, beginning with the grocery store set; it's so realistic and the perfect addition to any play kitchen or grocery store.  The set comes with 6 eggs in a carton, milk, cheese, beef, a "recycle" bag with 8 fruits and veggies.  You kids will not only learn about healthy eating but they can also have fun pretending they are chef's, farmers or grocery store clerks.
My other favorite is the sushi set which comes complete with chopsticks!  Coming in a wooden box the sushi set contains 5 California rolls, wasabi, pickled ginger and a container of soy sauce.
All Pixiekids Toys are handmade out of Eco-felt, (which is felt manufactured from recycled plastic bottles) and all items have hand-stitching detail making them extra durable. Melisa believes that toys are more meaningful when they are handmade with love, and ecologically sound.  Her mission is to inspire the imagination, promote healthy eating habits, and encourage language development through creative and dramatic play making her company, Pixiekids Toys, a favorite with us!
---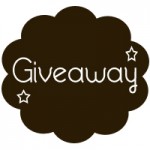 GIVEAWAY:  Pixiekids Toys is offering ONE Growing Your Baby reader the opportunity to win a $25.00 Gift Certificate to their shop!
Congratulations to our winner: Tanya
---