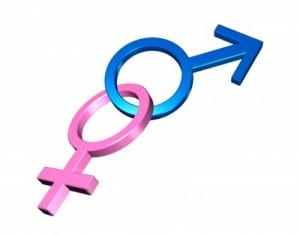 In a controversial move, the Council of Europe's equal opportunities committee has drafted a resolution recommending that medical staff, throughout the European Union, withhold the gender of the fetus during ultrasound screening.
The resolution comes as a result of an increase in skewed birth ratios in some former Soviet states, particularly Armenia, Azerbaijan and Albania where boys now outnumber girls by 112 to 100.  In Georgia too, there are 111 boys for every 100 girls.
There still needs to be some investigation into the reasons for the gender skew, but it is feared that it results from the selective abortion of female infants as a means to select gender, with a preference for male.  The council hopes that by withholding the gender of a foetus during screening, it will result in less selective abortion.
There are, however, 47 states in the union, most of which are not experiencing this problem.  Expectant parents are, understandably, unhappy with the recommendations of the council.
Dr. Gillian Lockwood, medical director of Midland Fertility Services in the U.K., believes it would be difficult for medical staff to follow the advice of the resolutions and that, in most cases, the advice is unnecessary.
She indicates that, first of all, many people can ascertain the gender of the infant, from the ultrasound, all by themselves; and that in any case, most people only want to know the gender so they can get a jump on painting the nursery, buying some clothes and preparing any older siblings for a brother or sister.
Dr Lockwood is the former vice-chairman of the Royal College of Obstetricians and Gynaecologists' ethics committee.  She observes that the gender of an unborn baby is usually ascertained at the 20 week screen.  At that point, it is too late to terminate the pregnancy without medical grounds.
She believes that selective abortion is more likely the result of blood tests that can be done as early as seven weeks.  These tests are not legal in the UK, but can be obtained through online resources.
The well-meaning, resolution passed the first stage of approval on Friday and is scheduled for scrutiny by the full Parliamentary Assembly next month.
The Council of Europe has a great deal of influence on policy-making throughout the EU, though it has no actual power to impose its orders on the governments of its member states.
A spokesperson for the British Department of Health reminded the public that the real purpose of ultrasound screening is to detect abnormalities, and date the fetus, not to ascertain gender.
He indicated that the decision to reveal the gender of an unborn infant should be, "based on the clinical judgement of the certainty of the test and the individual circumstances of each case."
It will be interesting to see how far this resolution goes.  But, I would suggest that it may be more useful to work on changing the cultural view of gender in certain countries, than to limit the information given to expectant parents. – Jen R, Staff Writer
Related Articles:
---
[ad]