Surprise! Evangeline Lilly is pregnant with her second child!  The actress showed off her growing belly on the red carpet at the Marvel Studios 'Ant-Man' premiere at the Dolby Theatre in Hollywood, California.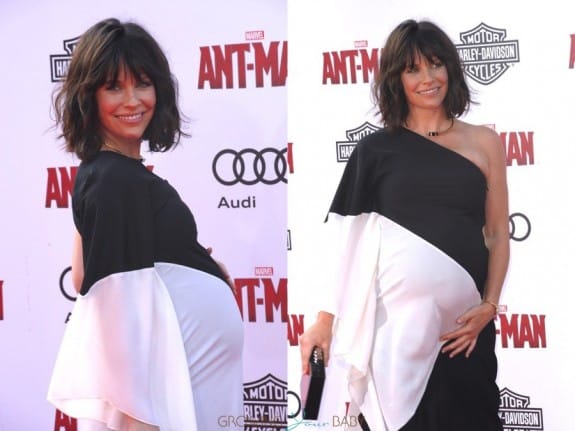 Seven months along, Evangeline was beautiful in an asymmetrical Halston Heritage dress, which she paired with a Les Petits Joueurs clutch.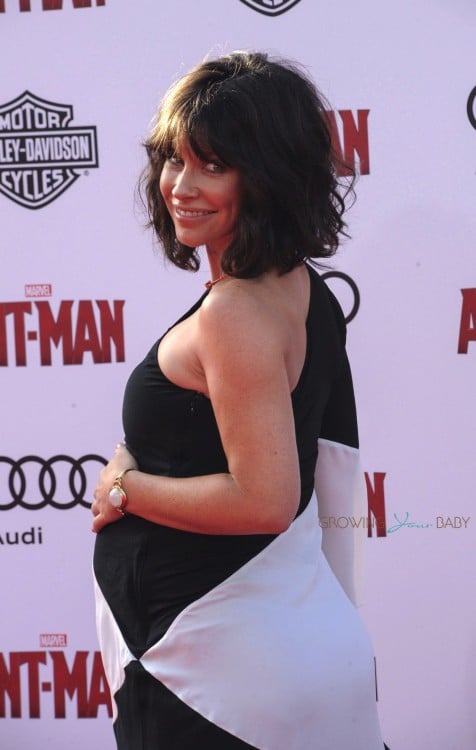 Later she shared a photo on Instagram of herself in a yellow dress backstage at the Conan O'Brien Show.
The new baby will join Evangeline's son Kahekili.
While on the talk show last night she revealed that his arrival at her home in Hawaii wasn't completely ideal.
'There was an island wide power-outage at the moment of his birth so it was dark and there was no lights and it was a bit crazy,' she explained.
'It was at the end of 30 hours of labour and 8 hours of pushing. Which is the part that I don't know if men will fully grasp but mothers out there … 8 hours of pushing!'
'I was in a fairly meditative state throughout the entire labour,' she added. 'Probably actually too much of a meditative state. Sometimes I wonder if maybe I had come back to real life and participated then it wouldn't have been a bit shorter.'
Hopefully this time around, the new baby's arrival will be less dramatic.
{WENN}
---
[ad]