After heartache and lots of tears, Desiree and Ryan Fortin finally became pregnant through IVF.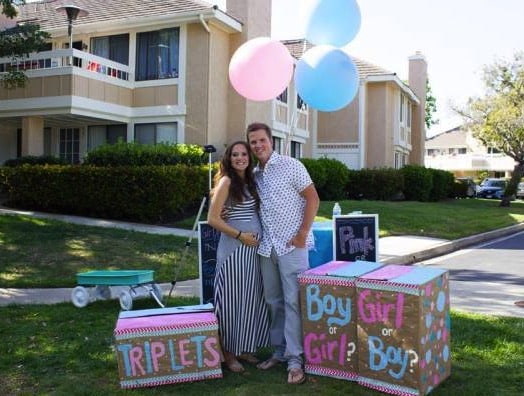 "We have documented a lot of our journey. It has been one of the most therapeutic parts of our journey being able to express my raw and authentic emotions and feelings along the way. It made me feel like I wasn't alone as I have been able to reach out and connect with other women with the same struggles," Desiree told Inside Edition.
Their despair, however, turned to elation, when it was revealed there were 3 babies on the way!
"When we found out we were pregnant with triplets it was absolutely amazing. We were shocked and overwhelmed with the greatest joy. Our story has been one of hope and it has been amazing to watch it unfold with a triple portion of blessings, " The mom-to-be recalled.
Looking for a unique way to tell their family the news, Desiree and Ryan told everyone they were having twins, and threw a gender reveal party so that friends and family could vote on the sex of each baby. But after the balloons had been released they announced life was about to get busier in the Fortin residence. Check out the cute video below!
---
[ad]