Next to actually delivering your little one, bringing home baby is one of the most incredible days of a new parent's life. Lives are turned upside down, but for the better. Two sets of South African parents felt that same joy four years ago when they bought their little bundles of joy home. But little did they know that they had actually brought home someone else's child, and not their own. Now experts say that the children should stay with the family they have been with for the past four years, and not be switched back to their biological parents.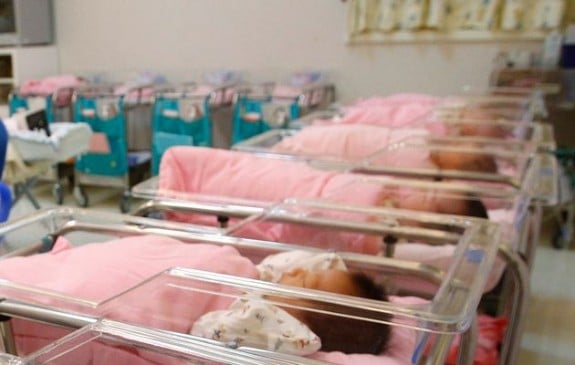 It all began back in 2010, when the two children, a boy and a girl were born on the same day in a Johannesburg hospital. The nursing staff had mixed up the infant's identities and the mistake wasn't realized until nearly four years later, when one of the mothers had underwent tests after her ex-husband would not pay child support, believing he was not the child's father.
After being made aware of the error, one of the mother's had originally wanted to get their biological child back, while the other family wants to raise the other child like their own. Having met at an impasse, it was left up to the North Gauteng High Court to decide. The court called in the University of Pretoria's Centre for Child Law to investigate the situation and report on what would be in the best interest of the children.
Ann Skelton, director of the Centre for Child Law has given her recommendation in the case. Skelton said, "The recommendation is that the children should stay with the parents who have raised them and should also be permitted to have contact with their biological parents." Skelton hopes that the recommendation will be followed, as that is currently what both sets of parents want.
Skelton talks about how the mothers felt, saying, "There was one mom who originally wanted to get her biological child back but she has softened her position and she accepts now that it's not really possible." One of the mother's lawyers spoke in May about the case, saying that the mix-up is of "biblical scale." He had been referring to a story in the Bible when King Solomon ruled over an argument over a child between two women that had both claimed to be the child's mother.
The court has not yet set a specific date to decide the fate of the children.
---
[ad]