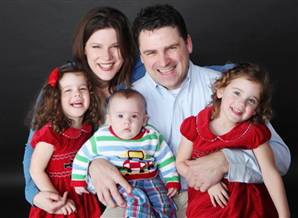 In a rare case, a lucky baby boy born after an embryo was implanted into the wrong woman is now loved by two families.
Seven months ago, Carolyn Savage gave birth to a healthy baby boy, but after just enough time for Carolyn and her husband Sean to say hello and goodbye, baby Logan went home with Shannon and Paul Morell(pictured, left). It was a moment that had long been discussed between the two families and their lawyers, following the discovery of the enormous mix-up at the fertility clinic.
The embryo that had been implanted into Carolyn, had in fact belonged to Shannon.
The close bond shared by the two families is unprecedented in cases such as this. Where embryo mix-ups have occurred in the past, often long legal battles have followed, with some cases having ended in abortion.
The Morells, who have twin daughters also conceived through IVF, have now written a book documenting their journey: "Misconception: One Couple's Journey From Embryo Mix-Up to Miracle Baby".
They are especially keen for others to recognize the sacrifices that Carolyn made in carrying Logan. Carolyn and her husband Sean had wanted one more child, but when she was implanted with the wrong embryo Carolyn realized that this would be last child she could safely carry, and she would not have another of her own.
Although separated by 150 miles, the two families keep in close contact and exchange frequent e-mails about Logan.
Paul Morell has said:
"They're like extended family. We keep in contact. Whatever their schedule is, whatever they want to do, we'll be happy to accommodate."
While his wife Shannon commented:
"We're just happy that they're willing to continue to have a relationship so one day he'll know who they are."

"It's part of God's plan and he's been blessed. He's loved by two families."
She added that:
"We're going to make it sound as if it's perfectly natural."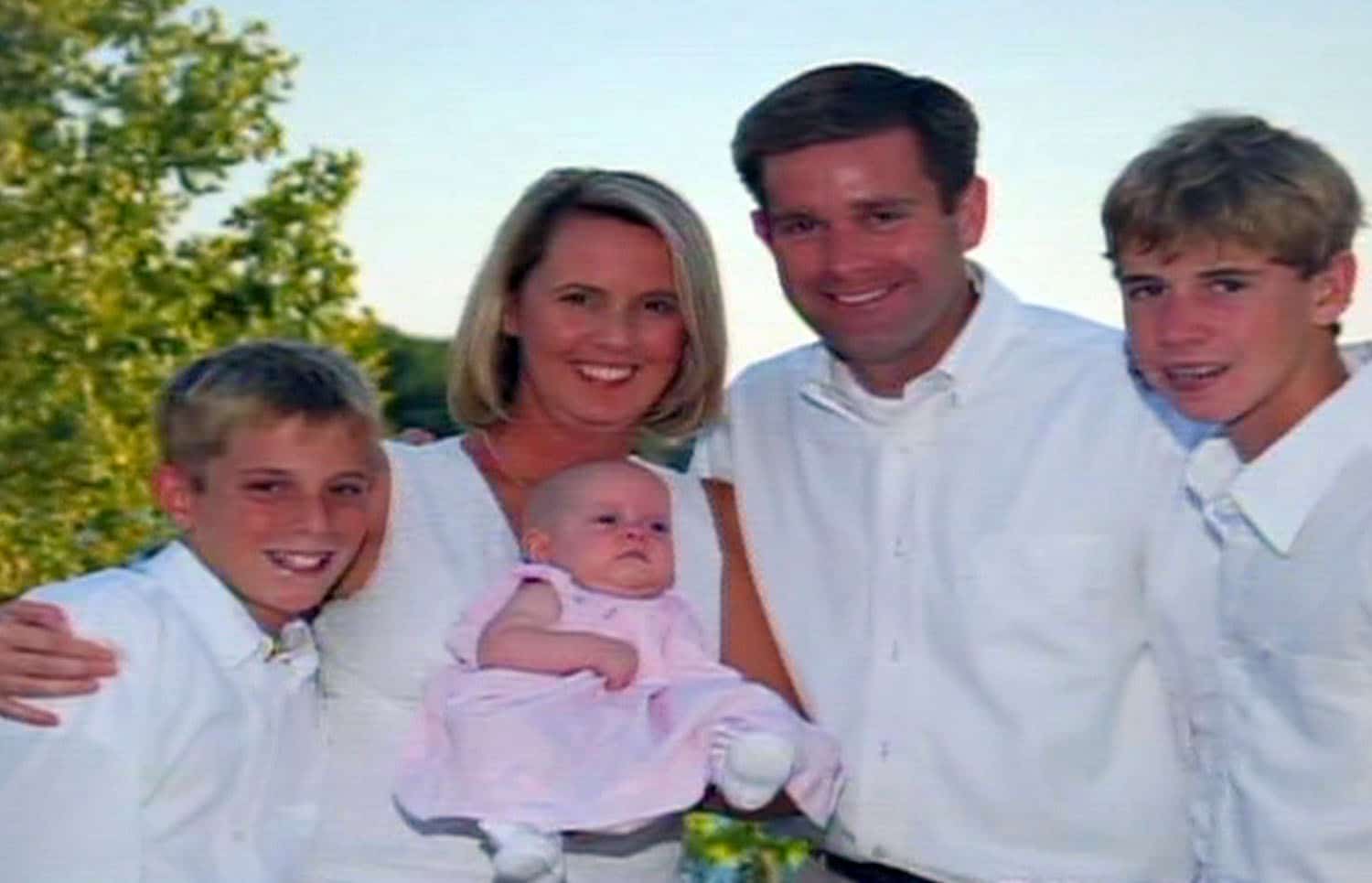 Carolyn and Sean Savage have said that they are not yet ready to talk about their experience, but that they are also in the process of writing a book due out in 2011
"We would like to thank everyone for their continued thoughts, prayers, and support. Unfortunately, these past seven months have been much more difficult for us than anticipated. As a result, we are still trying to gain perspective on this life-changing event. We will share our story in early 2011. Until then, we pray Logan Morell grows to understand his birth was a blessing and his life a gift," the couple said in a statement.
– Belinda, Staff Writer
---
[ad]