Emily Ratajkowski was spotted carrying baby Sly as she arrived home with her husband Sebastian in New York on Monday, June 28th, 2021.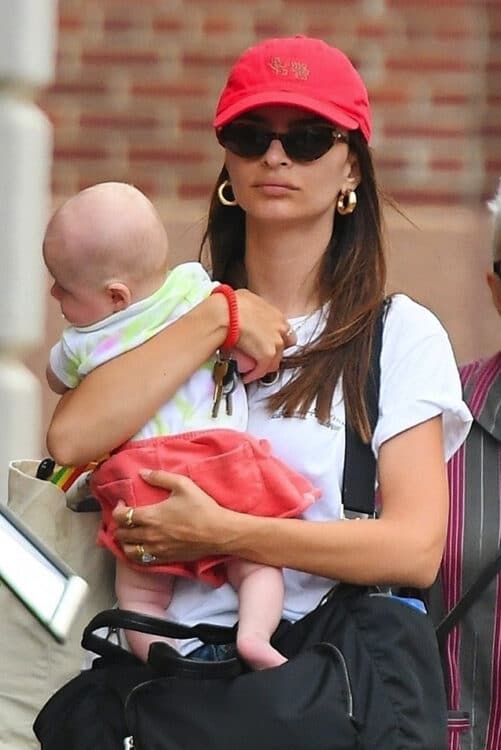 The couple was joined by Sebastian's parents as they arrived home after a family day out.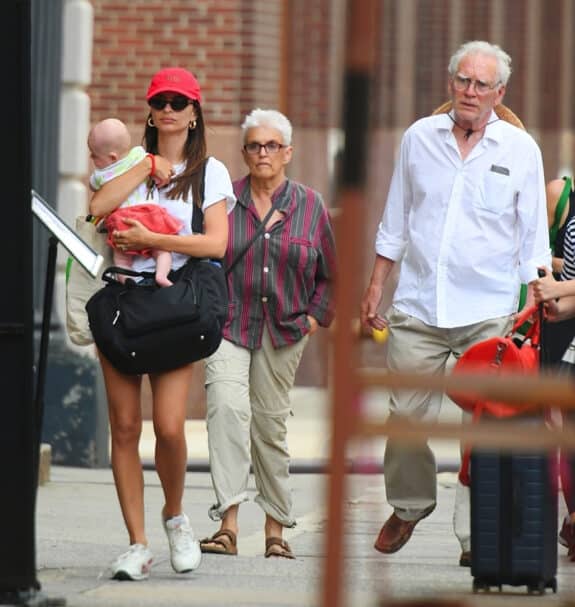 The model mama cradled her little one as she carried a duffle bag crossbody and a tote bag over her shoulder.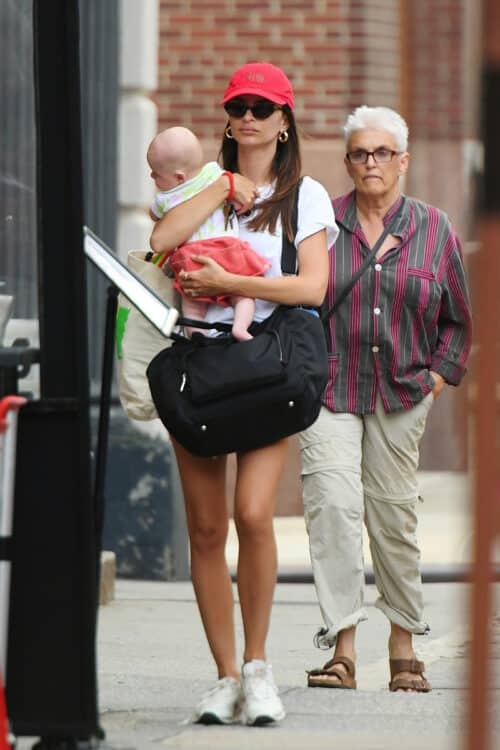 {BACKGRID}