Elisha and Dermot McGill are the happy parents of two children and are now expecting a third child. Unfortunately, the couple has recently learned that their unborn baby has a fatal, heartbreaking condition that will claim its life either during or shortly after birth.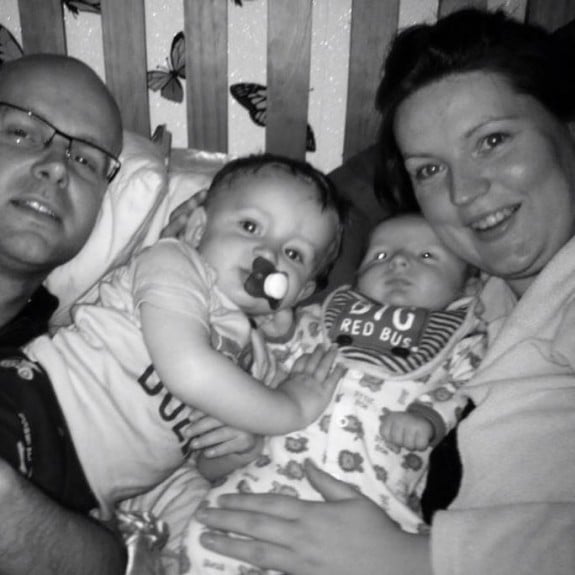 At 18 weeks, Elisha can feel the evidence of life within her, the small kicks of her unborn fetus. But, between information from doctors and her own research, Elisha also knows that the life she is carrying is frail and could end at any moment.
The child she is carrying was diagnosed with the rare condition anencephaly, a condition in which the baby is growing inside the womb without part of its skull. Many parents choose to terminate such pregnancies because the life expectancy is so short—from Elisha's research, the longest is nine months—but the McGills have opted to carry the child until 36 weeks gestation. And Elisha is now on maternity leave to try and ensure that happens.
"I am feeling okay, and we are remaining positive that I can carry the baby to 36 weeks . . . we are taking every day as it comes," Elisha told IndependentIE.
Part of the reason they have decided to carry to term is that they would like to spend time with their baby before it passes. The other reason is that they would like to donate any viable organs from their baby to other children that may need them.
"We hope to be able to cuddle our baby and love it until it passes away naturally, and hopefully let parts of him or her live on in other babies," Elisha said. "Were now at the 18-week stage, which means halfway through for us as the latest plan is to deliver our baby at 36 weeks, around the start of May."
Though it's impossible to imagine what this family must be going through, Elisha shares a glimpse of what she's thinking and feeling as her baby grows inside of her, moving around, kicking, fighting for life—a fight that might not last more than just a few minutes or hours.
"It's very emotional, as we are so proud that our baby is fighting away, but at the same time, we are 18 weeks closer to 'hello,' which means 'goodbye' isn't far away and the unknown is very scary. But we remain positive and we know that our little baby will make us so proud in what they are going to achieve and how they will help other babies and families. We want our wee baby, who has no chance of life, to give a life to others." she said. "I've asked for a cesarean section as I want every possible chance to hold my wee baby for as long as it lives. It could be seconds, minutes, hours, or days."
In addition to the donation of their child's organs, the family has also started up a Facebook page to help raise awareness for the rare but fatal condition. They are pairing with the spinal bifida charity Shine, and all funds raised on the justgiving page will go to raising awareness.
Related Articles:
---
[ad]