The play gym has become a necessary piece of gear for little ones from birth to 6-7 months old.  A great way to encourage tummy time, and also for babies to strengthen their cognitive and gross motor skills, the play gym is one of the most versatile baby products on the market.
The Fisher-Price Kick n Play Piano Gym is a 4-in-one play mat that grows with your child.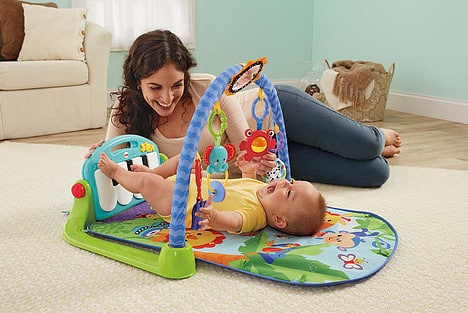 From birth, babies can use the mat for play time and to help them become more comfortable being on their tummies. A fun animal theme and toys that attach to the mat give little ones something to both look at and play with.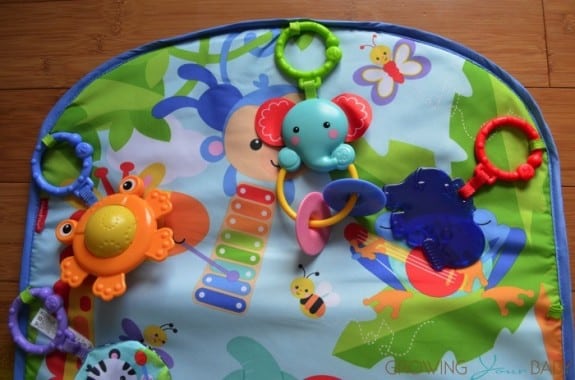 As they get older, and stronger, parents can attach the included frame to create a toy arch over their child.  The set comes with a mirror,  teether, Frog rattle, crinkle disc and an elephant that can all be attached to encourage babies to explore and improve their visual perception.  A piano at the end of the mat can be positioned so that it plays some fun sounds when your baby kicks.
A two position volume control ensures that music doesn't over power the house(or damage little ears), and two music modes give babies some variety.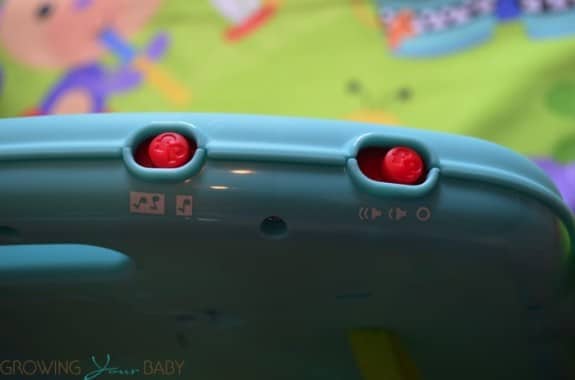 When kids are able to sit up the piano can be positioned flat so that they can sit up to it and play a favorite tune.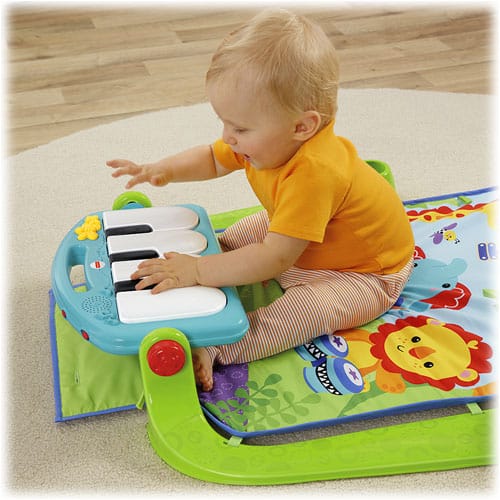 The 4th mode of play is independent. Kids can just take the piano and go! It unscrews from the frame and can accompany them to the park, on a road trip or anywhere they want to play a tune.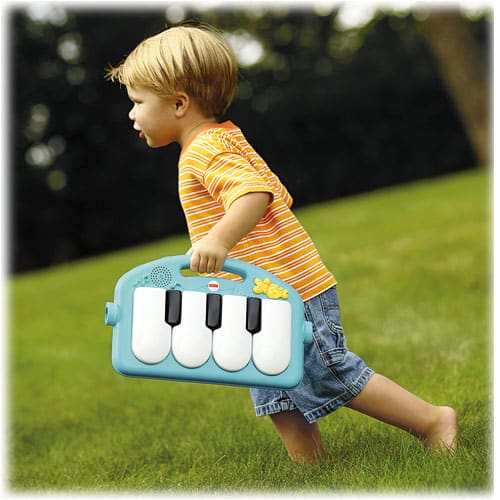 Often we buy toys for babies that only work for a specific time frame.  I like that the Fisher Price Kick and Play Piano Gym evolves and grows with your child as they develop and become more able to do more.
We have created a video to show how the mat is put together and how it can be transformed through each stage:
---
[ad]