As new parents, we are inundated with large pieces of gear from the get-go, and if you live in a smaller home or condo finding a place to store everything can be a challenge. For this reason, I was pretty excited when Fisher-Price debuted their new Sit Me Up Floor seat earlier this year.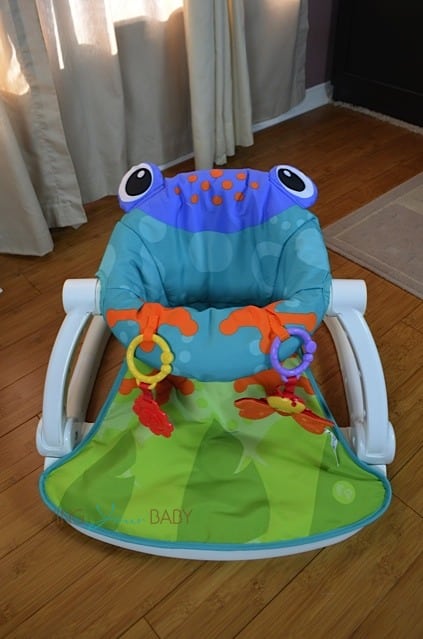 A stationary chair, this seat folds up for easy storage under the bed, beside the couch or in closet.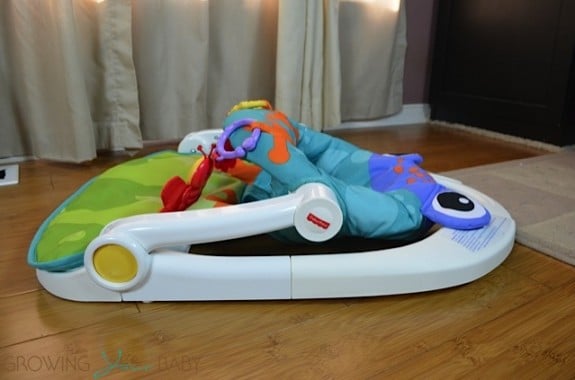 Parents will appreciate that no tools are needed to get started and that the fabric part of the seat clips right onto the base for easy cleaning.
The Sit Me Up Floor Seat was created for children 6 months+ to 25lbs, but parents should also make sure their child also has good head control.
The first thing we noticed about his seat was that it didn't have a safety belt.
We tested it with a 6-month-old and a 9-month-old and found that the seat itself is so deep kids can't get out, which would be the point of the belt. We also found that the wide base prevented the seat from tipping if our babies tried to escape.
Easy to use, parents just need to press the buttons at the side to fold the chair and it just pops back into place when you are ready to use it again.
The Sit Me Up Floor Seat includes two ring tethers that have a sunflower teether and a butterfly with crinkle wings attached. They are easy to detach it your child wants to take them with them or has a different toy they would like to play with while relaxing in the chair.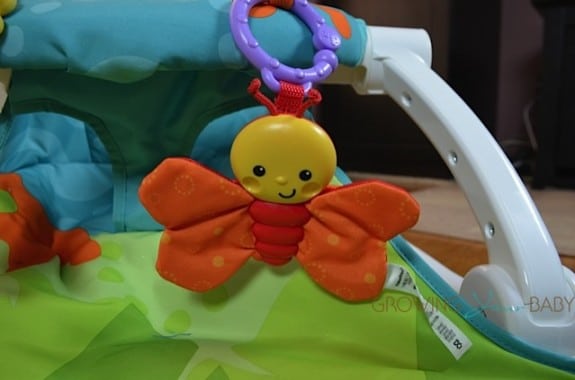 In true Fisher-Price style, the seat has been created to look like a tree frog, which our little testers seem to gravitate towards. The eyes at the back of the seat add to its charm.
At just $39.99 this seat is a great option for parents who are looking for something that can go with them everywhere or grandparents who want something to have on hand when their grandchildren come to visit. It creates a space that is safe for babies while allowing them to sit up to see the world.
Please check out the video we put together demonstrating that chair!