Joovy's HiLo Highchair is every mom's dream rolled into one sleek, colorful, modern package. Designed to fit your child from 6 months to 6 years, with one easy pull rotation on the sides your child can go from infancy in the high chair to years later sitting eye level with the family at the dinner table. The High chair is perfect for infants and toddlers, it has a removable tray and 5 point harness for your little ones safety. The low dining chair is without the harness and tray for older children.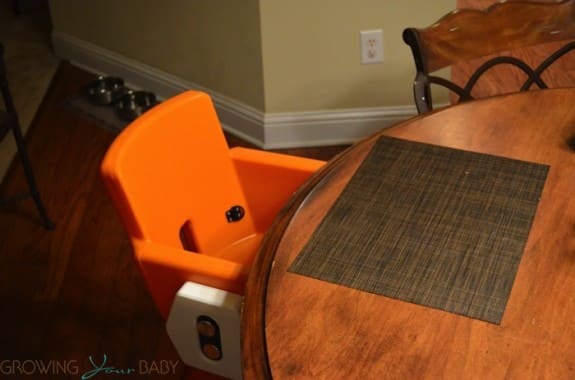 Set-up was a cinch with this product! It contains just 5 pieces and took me less than 10 minutes to put together. The frame is solid birch wood and the seats come in a variety of cool colors to fit any kitchen décor.

The wheels are made of nylon and can easily move around the kitchen without damaging hardwood floors.
My boys are 9 months old and are just starting to be able to feed themselves food. Mess is an understatement during feeding times, the chair, floor and themselves are always covered with a sticky coating by the time a meal is done. With our old high chair I constantly had to throw the padding in the wash timing it just right to be dry by the next disastrous feeding. With the HiLo chair, clean-up is a breeze.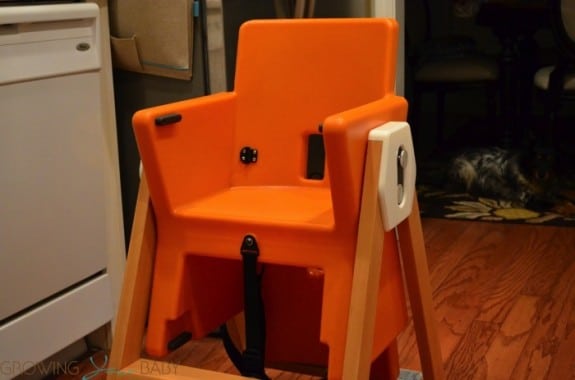 There are no "nooks and crannies" so a simple wet cloth wipe down in the seat and the chair looks brand new. The tray has a great cup holder and easily pops off to clean or can be put in the dishwasher, my floor on the other hand is a different story!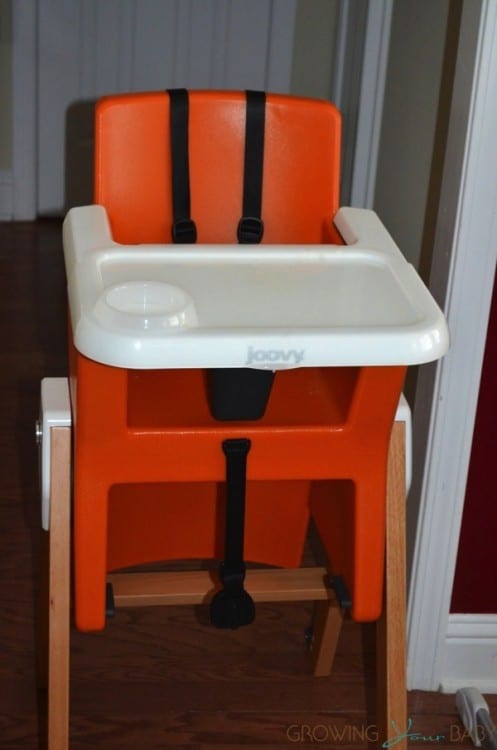 One of my favorite things about the chair is that the seat is a durable, comfortable mold and the backrest has a bit of a curve so my kids sit upright. They are able to reach the cup holder and move with ease to feed themselves without slumping down as they do in most other highchairs at this age. It is also quite easy to convert from infant to toddler mode. No tools needed, just rotate the seat!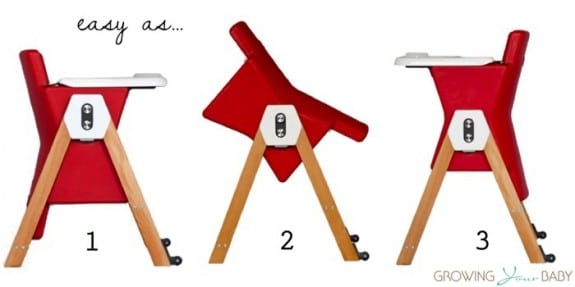 If I could wish for one thing on the HiLo it would be the ability to fold to a smaller capacity. Having two high chairs around our kitchen table takes up a good amount of space so being able to store them away while not in use would be wonderful. Although the HiLo chair is more expensive than most on the market ($399), this is the only high chair you will need to buy for your baby. The style, durability and functionality of this chair make it a great find that will last through many children!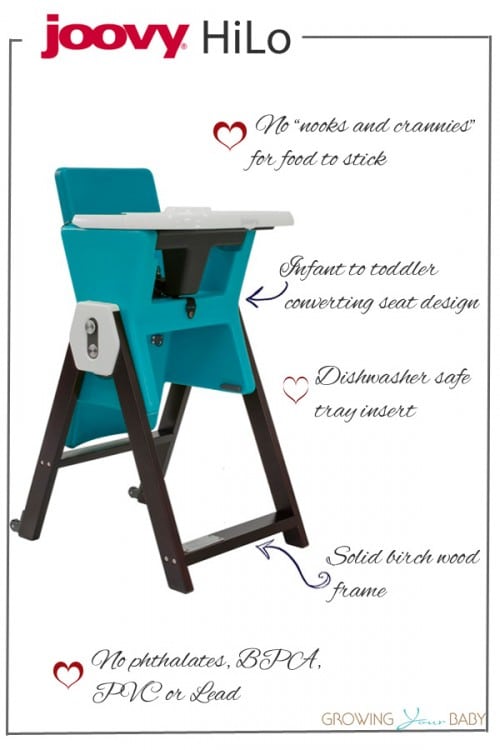 ---
[ad]