The Kokopax baby carrier was born from the simple design of the baby carriers your mom wore.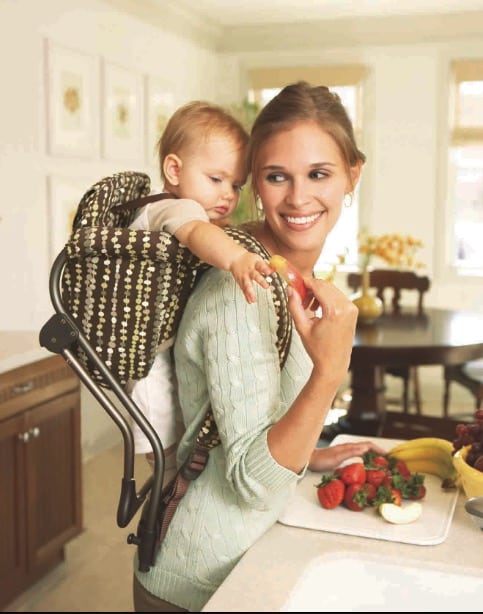 Now updated with a five-point safety harness, chic canvas materials and some practical accessories, the Kokopax carrier is a fabulous baby carrying option for the busy parent.
Weighing in at just 2.7lbs, this easy-to-use carrier was designed to offer a safe and comfortable ride for baby while you go about your daily routine.
On arrival, I was impressed by the care that has been taken to make sure that the carrier stays in it's pristine condition. Kokopax wraps all of their carriers in a cotton bag to protect them from the dust when not in use, just like a high-end handbag.
Additionally, a charming wooden button adorns the back pocket along with a matching wooden toy ring to hold your child's favorite plaything.
I use my Kokopax at least once a day to give my son a change of scenery. He loves being carted around in it and is happy to sit back and enjoy the view as I go about my daily chores.
Having him up on my back gives him the opportunity to see things he doesn't normally see when I am using a front carrier.
Even though the Kokopax was not made for hiking, like most framed carriers, it is a great choice for the park or mall. It's lightweight design and ability to evenly distribute your child's weight across you back makes it a comfortable, convenient way to transport your baby.
It's intelligible, practical design makes it an ideal choice for parents who want keep their baby happy while going about their day.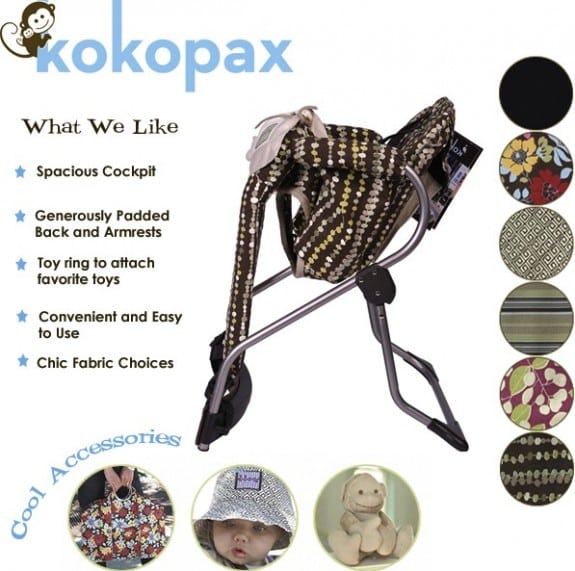 Additional features:
made with 100% cotton canvas
anodized aluminum frame
adjustable frame to fit individual user
padded waist support
handy storage pocket
kickstand for easy loading
fits in airline overhead bins
for use from 6 months to 2 years (or up to 35 pounds)
patent pending
---
[ad]